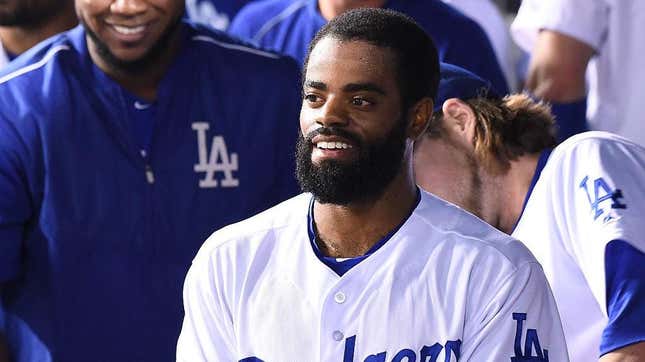 Sports can sometimes be a disgusting, ruthless and selfish arena. But every so often, it can be a place that demonstrates the most redeeming qualities of the human race.
This Juneteenth We Revisit The Anderson .Paak BLM Track "Lockdown"
Andrew Toles is a former professional baseball player who was drafted by the Tampa Bay Rays in the 2012 Major League Baseball Draft. Although he was drafted by the Rays and played for their minor league affiliates for a couple of years, he made his MLB debut with the Los Angeles Dodgers in the summer of 2016. Between 2016 and 2018, Toles would appear in a total of 96 games and starred for the team in the playoffs a few times. But in totality, his time with the team was filled with injuries and minor league assignments with the Oklahoma City Dodgers. The last major league game he appeared in was in the 2018 season.
Yet despite not playing in the major leagues for years, Sports Illustrated reports that the Dodgers have re-signed the former outfielder every year since 2018 and have kept him on the restricted list with the hope that he could eventually return to the field. Although he's never been able to make his return to the field, the Dodgers have continued to sign and still consider him a member of their organization, despite not paying him a salary. Now, we've learned that the Dodgers have kept Toles with the organization in order to provide him with health insurance and assist him with the mental issues he's been living with since the beginning of his career.
In 2019, the once promising outfielder was absent from spring training while dealing with a "personal issue," eventually being diagnosed with schizophrenia and bipolar disorder. A year later, in the summer of 2020, he was arrested and charged with trespassing after he was found sleeping at a Key West International Airport in Florida.
That was the inciting event that led Toles' family to beg the Dodgers for help and they have been answering the call ever since, renewing his contract every year and providing him with the professional help he needs.