The South Boston, Va., NAACP held its first march Saturday to demand justice for a black man who died in 2013 while in police custody, the Associated Press reports.
A video released last month shows three officers shooting stun guns multiple times to arrest a handcuffed Linwood Lambert Jr., 46, as he runs toward a hospital where they had brought him for a mental-health evaluation.
As another year ends, black leaders in the community say the prosecutor's investigation has dragged on too long. They're calling for an independent investigator and urging the U.S. Department of Justice to look into the case.
"We want something done. Nobody is talking," Kevin Chandler, the local NAACP leader, told AP. His group vows to continue marching weekly until there's movement in the case.
Meanwhile, Halifax County Commonwealth's Attorney Tracy Quackenbush Martin said that she's taking her time with the investigation to avoid errors. So far, she has refused to estimate when she would finish her probe.
G/O Media may get a commission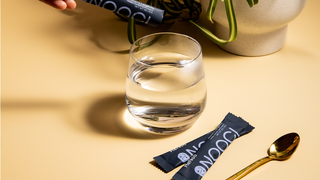 The officers, responding to noise complaints, picked up Lambert at a motel and were transporting him in their patrol car to a hospital for a mental-health evaluation. While handcuffed, Lambert kicked out the window of the police car and ran toward the hospital.
They tased Lambert multiple times and placed him under arrest. Instead of taking him into the hospital, the officers put Lambert back into their vehicle and headed to jail. He was later brought back to the same hospital, where doctors declared him dead.
An autopsy report said that Lambert died of "acute cocaine intoxication." But an attorney for his family told MSNBC that the medical examiner was unaware of how many times the officers tased Lambert.
Lambert's sister, Gwendolyn Smalls, filed a $25 million lawsuit against the department and the three officers.
Read more at the Associated Press and MSNBC.