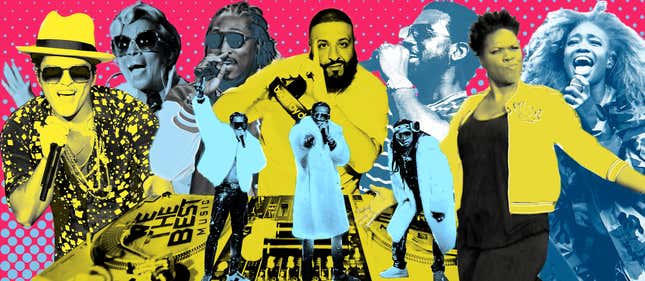 Day, oh glorious day is here! Yes, tonight The Root is at the BET Awards trying not to be awkward! Our outfit selections are at the ready, and we assume BET is ready to kick off its biggest and best party, hosted by comedian Leslie Jones.
Follow this space as I, Danielle Belton, The Root's managing editor, and Senior Editor Yesha Callahan report on all the behind-the-scenes action as the live show unfolds Sunday at 8 p.m./7 p.m. CDT in Los Angeles at the Microsoft Theater.
We'll discuss things like how many awards will Beyoncé win for being Beyoncé? How did our fave Cardi B. get nominated for BET's Nicki Minaj Award, aka "Best Female Hip Hop Artist," when you know they're just going to give it to Minaj! (Minaj is also nominated for the Nicki Minaj Award, along with Missy Elliott, Young M.A. and Minaj's "nemesis" Remy Ma. No Iggy Azaleas to be found this year.) And who on earth will we end up sitting next to? (We dream of Drake, when we know we know our reality will be decidedly not Drake.) But hey, we still might see him! You never know. It's the BET Awards. Anything could happen!
Follow the anything below at 8 p.m. EST/7 p.m. CDT!