(The Root) — If 100 people were asked whether the New York Knicks were smart to let Jeremy Lin leave for the Houston Rockets, half might say yes. The other half would be correct, though, because Lin meant more to the Knicks than he could possibly mean to any other team.
Just ask Wall Street, where stock for the Knicks' parent company, MSG, has lost nearly $100 million since Lin's departure. The Knicks were so worried about what they'd have to pay Lin based on the Rocket's offer, they failed to calculate the cost of losing him. Lin single-handedly drove MSG stock to a record-high price in February and resolved a 48-day standoff between the Knicks' TV station and Cablevision.
The Knicks' Charles Dolan has been one of the league's worst owners during his tenure, thanks to a series of bad moves that made the team a laughingstock. But allowing Lin to get away might be his dumbest move yet. Not that you'll hear any complaints from Houston, where the 23-year-old Harvard grad was introduced on Thursday.
"It's been an unbelievable ride," said Lin, who came from nowhere last season and now owns a three-year, $25 million contract. "Just a lot of things I didn't expect to happen, in terms of just the way last season went. I still have to kind of remind myself that this is all actually happening sometimes. But it's a huge blessing. I can't believe how it all shaped up, and for me to be here right now. I'm definitely excited and thankful."
Knicks star Carmelo Anthony and teammate J.R. Smith probably aren't shedding many tears. It's safe to say that those veterans weren't crazy about all the media attention and acclaim that Lin received. "It's up to the organization to say they want to match that ridiculous contract that's out there," Anthony told reporters this week while the world waited to see if New York would keep Lin.
G/O Media may get a commission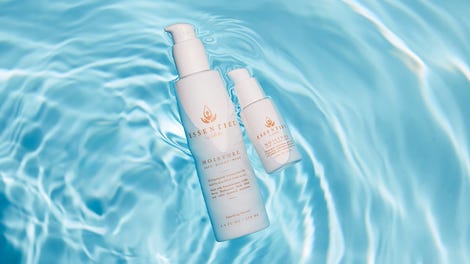 20% off
Essentiel by Adele
Smith essentially admitted that jealousy and resentment would have followed if the Knicks had matched Houston's offer. He told Sports Illustrated that teammates might have a hard time playing with Lin because of his contract. "Without a doubt," he said. "I think some guys take it personal because they've been doing it longer and haven't received any reward for it yet. I think it's a tough subject to touch on for a lot of guys."
What's really going to be tough is watching Lin grow and improve while the Knicks' core of Anthony, Amar'e Stoudemire and Tyson Chandler age and deteriorate. They'll be 31, 32 and 32, respectively, in the final year of Lin's contract, when he'll be 26. If they were worried about any player's big salary in the 2014-2015 season, it should have been one of the aging veterans', not the emerging youngster's.
Making matters worse, the Knicks got absolutely nothing in return for one of the league's most marketable players. Brilliant.
There's no guarantee that Lin will become a great player, but he has more upside than Jason Kidd and Raymond Felton, the point guards New York elected to go with. Lin made only 25 starts for the Knicks, but he scored more points through his first six starts than any other player in NBA history. For the season, he averaged 14.6 points and 6.2 assists in 35 games, which suggests that he'll be at least a good or very good player.
"I don't know what my ceiling is," he said. "I don't know what my potential is. We don't know what the ending is going to be. But I'm excited to find out."
Too bad it'll play out in Texas. His show belongs on Broadway.
Deron Snyder's Loose Ball column appears regularly on The Root. Follow him on Twitter and reach him at BlackDoor Ventures, Inc.