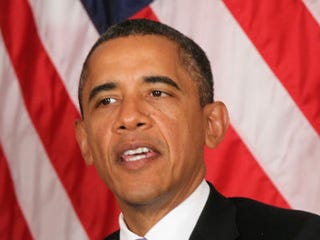 Lies about Obama's birth and religion persist: It doesn't make you too hopeful about a productive national discussion about issues like Social Security and the economy when so many Americans demonstrate that they're unable to absorb even the simplest facts related to this particular president. In frustrating but not totally surprising news from South Carolina, 43 of Republicans in the state say he was "probably" or "definitely" born in another country, and 30 percent still think he's a Muslim.
Film explores race and political parties: Uptown magazine has an exclusive on filmmaker Kevin Williams and his newest project, Fear of a Black Republican. The main question the documentary explores: Does the party really want African-American members?
DOJ: New voting maps harm minorities: The U.S. Department of Justice says that two of Texas' controversial redistricting maps don't comply with the Voting Rights Act's minimum standards. The department says the proposed changes to state House and congressional districts failed to maintain or increase the ability of minorities to elect their candidates of choice. 
Amazon in hot water over warehouse working conditions: Workers at Amazon.com's Allentown, Pa., warehouse told a local paper about having to work at a brutal pace in dizzying heat in order to keep their jobs. During summer heat waves, Amazon had paramedics on standby to treat any employees who couldn't stand the heat, they told the Morning Call. But many workers say they pushed through difficult working conditions after seeing what happened to other employees who didn't meet expectations: They were fired and escorted out of the warehouse. 
In other news: Noted Reverend on Troy Davis: 'Moral Disaster.'