North Carolina's controversial "bathroom bill," passed eight months ago, could be repealed during a special legislative session Wednesday.
The law known as House Bill 2 requires transgender people to use public restrooms corresponding to the sex listed on their birth certificate. It also limits statewide protections for LGBT people in public accommodations and employment, and it reinforces a prohibition on local governments from raising the minimum wage. Further, it limits the power of local governments in enacting nondiscrimination measures that would go further than state law.
Fallout over H.B. 2 caused the state to lose jobs and revenue in the form of canceled concerts and sporting events. The Associated Press reports that Democratic Gov.-elect Roy Cooper blasted outgoing Republican Gov. Pat McCrory over the law during the governor's race.
Republican leaders say that they had been willing to consider repealing the state law for months if the city of Charlotte acted first to undo an anti-discrimination ordinance. According to AP,  the Charlotte City Council gutted the ordinance Monday, paving the way for the special session on Wednesday. The city's measure notes that it is dependent on H.B. 2 being repealed in its entirety by Dec. 31, which AP says could give lawmakers a reason not to repeal it.
GOP Rep. Chuck McGrady supports repealing the entire law, and he told AP that he believes a significant number of House members from both parties do, too. He said that House Republicans met by phone Monday and would meet in person in Raleigh later Tuesday.
G/O Media may get a commission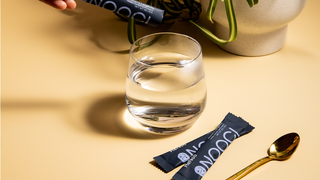 "Everybody is acting in good faith in my opinion," McGrady said.
AP reports that lawmakers have been under pressure from conservative groups to keep H.B. 2 in place.
"We're sending the message to our supporters that lawmakers should not now betray people who supported them and compromise commonsense principles like privacy, dignity and freedom from our citizens," said Tami Fitzgerald, executive director of the North Carolina Values Coalition.
Talks of repealing the law increased after both the NCAA and the Atlantic Coast Conference decided to move their championship events out of the state this year in response to the law. The NBA also moved an All-Star Game out of Charlotte.
Democratic Rep. Grier Martin told AP that until there's a full repeal, "I'm pretty certain that we're not going to see another NBA All-Star Game or NCAA tournament game in North Carolina."
Meanwhile, LGBT advocates are cautiously hopeful that the law will be repealed.
"We are holding out hope that the legislators will keep their word," said Simone Bell, Southern regional director for the LGBT-rights group Lambda Legal. "We want complete and full repeal of H.B. 2."
Read more at the Washington Post.