Maybe the two-city Small Axe: Acoustic Performance Series tour signals Lauryn Hill's return to the contemporary-music scene. Her sporadic appearances and legal troubles did little to give fans hope that the artist who blew us away on the Fugees' The Score and the path-breaking The Miseducation of Lauryn Hill was indeed back for real, for good.
If the show I witnessed last weekend in New York City is any indication, the jury is still out.
Not that the performance—once it began at 10:50 p.m., several hours late—wasn't good and, at times, great. But it was like going to a favorite restaurant that has fallen on hard times and is trying to get its mojo back. So you give it another shot. Servers take too long to greet you and take your order, and once they do, you have to wait more than an hour before the food comes out.
To tide you over, they give you some okra as an appetizer and a glass of soda to wash it down. When the meal finally arrives, at $125 a person, it's very good, even as good as before, so you feel better. But there's still an aftertaste, a sense that you could've and should've been treated better.
Last Saturday, at Madiba Harlem at MIST, the okra was a short film narrated by Hill, "Concerning Violence," which used the words of Frantz Fanon from The Wretched of the Earth regarding decolonization and "the inevitability of violence" and featured footage from Africa in the 1960s and '70s. The soda pop was a DJ playing some good-ole soul and funk to rev up the 300 or so patrons, who, except for a select few, had to stand for more than two hours before Hill graced us with her presence. 
G/O Media may get a commission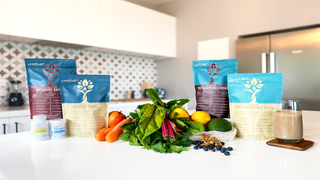 After her band—drummer George "Spanky" McCurdy III; keyboardist Ray Angry; backup singers Tara Harrison, Tannika Meyers and Candace Anderson; and guitarist Jordan Peters—was in place, Hill came out, cool and svelte, with an acoustic guitar and a beautiful smile. She wore a short Afro and a designer black outfit accented by a black lace sleeves and high-neck collar. Her tan-brown fur epaulets, strapped to her shoulder, were contrasted by silver, metallic ankle boots.
The band was tight, and Hill—who performed while seated on a couch—made sure they stayed that way with nods as well as hand and arm gestures, like the sign language of a conductor. Her speaking voice was a little hoarse from the previous night's show, but her singing voice was as smoky and soulful as ever.
The first half of the show consisted of music from MTV Unplugged No. 2.0. Hill and her ensemble alternated between hard-edged songs, like her cover of Leonard Cohen's "Hey, That's No Way to Say Goodbye," and gentler, rounded numbers, like Sade's "Stronger Than Pride."
Considering the confessional nature of the 2002 MTV Unplugged recording, which Hill performed solo with only a guitar, hearing the fleshed-out arrangements of those songs was a pleasure. "Peace of Mind" in 2002 was heart-wrenching; listening to such raw emotional pain was hard. On Saturday she stayed true to the message but with more polish, and a rocklike middle section signifying her response to the agony.
The tight reins on the band were loosened on "Oh Jerusalem," with Hill smiling her approval at McCurdy on drums and keyboardist Angry, who fluidly played bass on the Moog synthesizer with his left hand, and melody lines and harmony on the Fender Rhodes with his right. Peters' sensitive Spanish guitar lines throughout "I Remember" laid down a wistful feel. Next, "I Just Want You Around" popped with jazzy harmony as the band swerved into an Afro-Latin vibe.
Kicking into high gear, Hill and crew tapped into Miseducation: "Final Hour," "Ex-Factor" and "To Zion" became sing- and rap-alongs, as did "How Many Mics," "Fu-Gee-La" and "Ready or Not" from The Score. If you're wondering: Yes, Hill still has flow and flava as an MC; she can still throw down with the best. For her final song, the huge hit "Doo-Wop (That Thing)," she got up off the couch and made it a par-tey up in there.
A few suggestions, Ms. Hill: Consider collaborating with Quincy Jones, who has seen it all, can school you and maybe even revive your career. Stevie Wonder is a hero of yours; do a duet with him. Kendrick Lamar is in a place in his career very familiar to you, so why not hook up with him to set the hip-hop world on fire?
Then really flip the script by teaming with, say, Robert Glasper, Roy Hargrove, Lalah Hathaway, Take 6, George Benson—all with heavy multigenre musical chops. And unless you want C.P. Time to be replaced by Lauryn Hill Time, respect fans and venues by showing up and starting on time.
But most of all, Ms. Hill, whenever you play and sing "I Just Want You Around," realize that's how your fans feel about you. 
Greg Thomas is a cultural journalist and frequent contributor to The Root. Follow him on Twitter and Facebook.