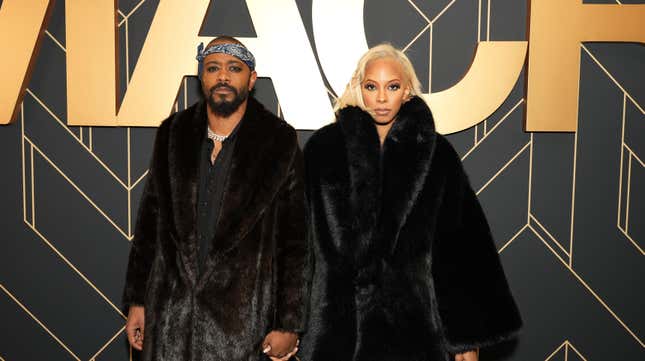 Congratulations are in order for Atlanta and Haunted Mansion star LaKeith Stanfield, as he recently announced he's tied the knot with girlfriend Kasmere Trice and that the two have welcomed a new baby!
LaKeith Stanfield In The Supernatural Horror Series, The Changeling, Our TV Pick This Week
The news was shared in an exclusive interview and photos with People on Wednesday, where the due explained that the they've mutually decided to keep the child's name and sex to themselves.
"We decided early on we wanted to protect our baby as much as we can for as long as possible," Kasmere said of their decision. Added LaKeith:
"Being in the public eye can be something that's amazing, but it can also be something that is very hard on you. There needs to be things that exist that are sacred and not for consumption for everybody. We want to be the ones to tell our story. We're bringing our family forward so we may inspire others."
In an Instagram post later on Wednesday, LaKeith further explained: "If you're fortunate enough in this life, you get to see your wildest imaginations manifested before your eyes. I am endlessly grateful to God for being able to achieve some of those things. The best part of it all was being gifted by the most high, a gorgeously intelligent and spiritually magnetic person to share life with."
"You too, can also turn those hopes into reality and work (and I do mean work) to bring about great things in this challenging, wonderful, terrifying, hilarious, painful, pleasure-filled experience called life. In any storm we stand unified and work to create conditions for the perfect breeze within ourselves. I love you and congratulations on motherhood," he concluded.
Congratulations LaKeith and Kasmere!