The Los Angeles County District Attorney's Office has once again decided not to pursue charges against a Los Angeles police officer who fatally shot an unarmed man after a car chase in March 2015, even though the city's Police Commission determined that the shooting was unjustified.
In a seven-page memo (pdf) that was made public on Tuesday, the district attorney's office's Justice System Integrity Division said that there was "insufficient evidence to prove beyond a reasonable doubt" that LAPD Officer Brian Van Gorden unlawfully used deadly force when he fatally shot Sergio Navas, the Los Angeles Times reports.
From the conclusion of JSID's report:
If Van Gorden acted honestly and reasonably in his decision to use deadly force, his actions are justified and he acted lawfully. We conclude that the evidence presented demonstrates that Van Gorden honestly believed that deadly force was necessary under the circumstances. We further find there is insufficient evidence to prove that Van Gorden's decision to use deadly force was not reasonable.
The Times reports that Tuesday's decision is the culmination of a two-year investigation and legal battle. Nearly a year after the Police Commission determined that the shooting was unjustified, the city agreed to pay $2.5 million to Navas' family.
Luis Carrillo, an attorney representing Navas' family, told the Times that he thought District Attorney Jackie Lacey's office would have filed manslaughter charges against Van Gorden, but he was not surprised by Tuesday's decision because Lacey hasn't charged officers in other on-duty shootings, either.
G/O Media may get a commission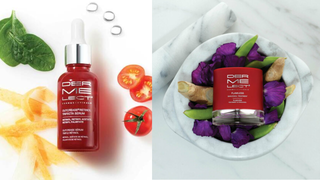 Save $19
Retinol Renewal Kit
"It's always a disappointment when police officers take the life of a human being," Carrillo said. "It's also always a disappointment when district attorney's offices don't file."
Gary Fullerton, the attorney representing Officer Van Gorden, called the decision "fair" and told the Times that at the time of the shooting, the officer believed that Navas was carrying a gun and posed a deadly threat.
"He wasn't out there trying to do a dastardly deed. He's trying to do his job right and he made a mistake," Fullerton said. "I don't think somebody should face a criminal penalty for that."
From the Times:
Last year, the Police Commission agreed with LAPD Chief Charlie Beck's conclusion that an officer with similar training and experience would not have considered Navas a threat. The board determined Van Gorden violated the department's rules for using deadly force and faulted both officers for their tactics leading to the shooting.

Officers tried to stop Navas after they spotted him speeding in a gold Mercury Sable in Toluca Lake, but the 35-year-old took off toward Burbank, according to a report Beck submitted to the Police Commission and the new memo from prosecutors. The car had paper plates, adding to the officers' suspicion that it may have been stolen.

Navas came to an abrupt halt on National Avenue, a dead-end street. The officer who was driving the police SUV told investigators he was driving too fast to stop behind the Sable and had to veer alongside the car to avoid hitting it, the reports said.

The officer sitting in the passenger seat—Van Gorden—said Navas then got out of the car, slammed the door and turned to face him, according to Beck's report. At that point, Van Gorden said, he couldn't see Navas' hands and thought he was "trying to trap me in the car" and "ambush me.
The officer told investigators that he thought Navas was going to shoot him, and he "didn't want to wait around to find out."
Van Gorden fired his weapon while still seated in the police SUV. Navas was shot twice and ran into a nearby alley, where he died.
Van Gorden's partner, Officer Michael Estrada, told investigators that he, too, thought Navas had a gun, and when he heard the gunfire, he thought his partner had been shot. He also told investigators that if he had been seated on the passenger side of the SUV, he would have fired his gun, too.
"I would have done the exact-same thing," Estrada said.
Here is an interesting quote from the JSID report:
Actual danger is not necessary to justify the use of deadly force in self-defense. If one is confronted by the appearance of danger which one believes, and a reasonable person in the same position would believe, would result in death or great bodily injury, one may act upon those circumstances. The right of self-defense is the same whether the danger is real or merely apparent.
Does this apply to everyone, or just police officers?
Read more at the Los Angeles Times.