In the House of Kardashian, no good deed goes unfilmed. Fitting then, that its most well-known member would take her recent criminal justice work and flip it into a two-hour documentary.
Greenlit by Oxygen, the documentary is tentatively titled Kim Kardashian: The Justice Project, and will focus on Kardashian's recent foray into criminal justice work, Variety reports.
In 2018, the reality star and woman of "so many talents [she] can't even begin to name them" leveraged her fame to help convince Donald Trump's horny ass to grant clemency to Alice Marie Johnson, who was serving a life sentence for a nonviolent drug-related offense.
Apparently inspired by how much the criminal justice system's gatekeepers are willing to listen—or outright bend—to people who have the fame, money, and resources, Kardashian has expanded her efforts. A TMZ article from earlier this week reported that Kardashian and her legal team have helped set free 17 incarcerated people over the past three months.
Let's pause here to give a little credit where credit is due. Freeing 17 prisoners— all of whom were serving life sentences without parole— is impressive and commendable and the result of a campaign—90 Days of Freedom—launched by Kardashian's attorney, Brittany K. Barnett, a black woman. The Decarceration Collective's MiAngel Cody, another black female lawyer, also collaborated on the project. If we wanted to go back even further, it's worth knowing the viral Mic video on Alice Marie Johnson that moved Kardashian to act was facilitated by—you guessed it—a black woman, Topeka Sam.
G/O Media may get a commission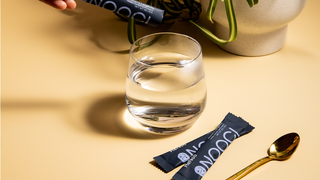 Will black women like these be centered in the doc that bears Kardashian's name? Given her role as executive producer, Kim could certainly control the narrative however she wants. But given how the family recently attempted to throw another black woman under the bus, the safest best is naaaaah.