The Crusader, the official newspaper of the Ku Klux Klan, has announced its support for the candidacy of GOP presidential nominee Donald Trump in its current issue, the Washington Post reports.
The newspaper's entire front page is used for a lengthy defense of Trump's run for the White House under the banner, "Make America Great Again."
"'Make America Great Again!' It is a slogan that has been repeatedly used by Donald Trump in his campaign for the presidency," The Crusader's pastor Thomas Robb wrote in the article. "You can see it on the shirts, buttons, posters and ball caps such as the one being worn here by Trump speaking at a recent rally. . . . But can it happen? Can America really be great again? This is what we will soon find out!
"While Trump wants to make America great again, we have to ask ourselves, 'What made America great in the first place?'" the article continues. "The short answer to that is simple. America was great not because of what our forefathers did—but because of who our forefathers were.
"America was founded as a white Christian republic. And as a white Christian republic it became great," Robb wrote in the article.
G/O Media may get a commission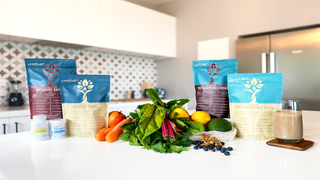 In response to the show of support by the KKK newspaper, the Trump campaign responded, rejecting it and calling the publication "repulsive."
"Mr. Trump and the campaign denounces hate in any form. This publication is repulsive and their views do not represent the tens of millions of Americans who are uniting behind our campaign," the Trump campaign said in a statement Tuesday evening.
The Washington Post reached out to Robb, who said that the paper was not officially endorsing Trump, but more signaling the publication's support for his candidacy.
"Overall, we do like his nationalist views and his words about shutting down the border to illegal aliens. It's not an endorsement because, like anybody, there's things you disagree with," Robb said. "But he kind of reflects what's happening throughout the world. There seems to be a surge of nationalism worldwide as nationals reclaim their borders."
As the Post notes, the quarterly newspaper calls itself "the Political Voice of White Christian America," and its latest edition includes articles about Jewish links to terrorism and black-on-white crime, just to name a few. The publication's website declares that its "No. 1 goal" is to "stop white genocide."
It is not the first time that Trump has attracted the support of the KKK. Earlier this year, former KKK grand wizard David Duke announced his support for Trump, leading to an exchange during which CNN's Jake Tapper insisted that Trump "unequivocally condemn" Duke.
Trump dodged the issue by saying, "Just so you understand, I don't know anything about David Duke, OK?"
Tapper tried to press the issue, pressing Trump to disavow Duke and the KKK, but Trump continued to dodge.
"I don't know anything about what you're even talking about with white supremacy or white supremacists," he said. "So I don't know. I don't know—did he endorse me, or what's going on? Because I know nothing about David Duke; I know nothing about white supremacists."
Read more at the Washington Post.