A Muslim family living in Nassau County, part of New York's Long Island, discovered hateful, threatening messages in their mailbox on two separate occasions, leading police to launch a hate crime investigation.

According to ABC7NY, the message read, "KKK Hate Muslims, we will kill you, Jesus loves you," along with the image of a swastika in red ink. I guess we're going to pass over the irony of a message reading "Jesus loves you" along with "We will kill you."
Another message that was left written on a small paper plate read, "The KKK is coming for you Muslims."
The homeowner, a Bangladeshi immigrant, insisted (rightfully) that this was not a prank but a threat.
"It's more of a threat to me than a prank, or it's a very elaborately planned prank, which also shocks me to think that someone would go to that extent to pull that big of a prank," she said. "So that takes me to the conclusion that it was not a prank, but a deliberate note, a threat note."
G/O Media may get a commission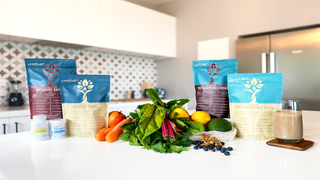 The woman said that she and her husband have lived in the Long Island community of Malverne for 20 years and never felt their religion was an issue until now.
"To my utter shock and horror, it was a threat note," she said. "It was very unsettling, terrifying actually, to see it."
She also said that her children, ages 19 and 16, who were both born in America, were also shocked by the messages.
"They were shocked beyond belief," she said. "We've never had any problems with anyone. We very much love the neighborhood, so it was totally unexpected. Never before did we ever receive anything, or nothing of this was even hinted at us ever, in the last 20 years we've been here."

Read more at ABC7NY.