After the Academy of Motion Picture Arts and Sciences announced that comedian Kevin Hart would be hosting the 91st Oscars ceremony on Feb. 24, it was only a matter of time before Twitter detectives dug through his tweets to find something offensive. What they came up with were a bunch of homophobic jokes Hart has made in the past.
Almost as soon as the tweets were dug up, some them started disappearing from Hart's timeline, like one he wrote in 2011.
"Yo if my son comes home & try's 2 play with my daughters doll house I'm going 2 break it over his head & say n my voice 'stop that's gay.'"
BuzzFeed reports that tweet was deleted sometime between Wednesday and Thursday.
Other tweets remained, however, including one in which he said sharing a picture of a naked man would make him "gay by association."
G/O Media may get a commission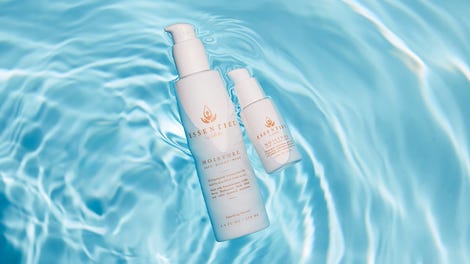 20% off
Essentiel by Adele
None of this is particularly shocking. Hart was known for making jokes and comments of this type. That doesn't excuse the behavior; it just means we shouldn't be surprised. As far as can be seen, there does not appear to be any recent tweets from Hart that are homophobic in nature.
The comedian recently came under fire after he threw a cowboys-and-Indians themed party for his son's first birthday. He pushed back against that backlash, and it appears he is pushing back against this latest flack as well.
Hart took to Instagram to record a video and speak his mind on the issue.
"Stop looking for reasons to be negative," Hart wrote in the video caption. "Stop searching for reasons to be angry. I swear I wish you guys could see/feel/understand the mental place that I am in. I am truly happy people. There is nothing you can do to change that. NOTHING. I work hard on a daily basis to spread positivity to all. If you want to search my history or past and anger yourselves with what you find, that is fine with me. I'm almost 40 years old and I'm in love with the man that I am becoming. You live and you learn and you grow and you mature. I live to love. Please take your negative energy and put it into something constructive. Please. What's understood should never have to be said. I love everybody. Once again, everybody. If you choose to not believe me, then that's on you. Have a beautiful day."
Well. I guess he told us.