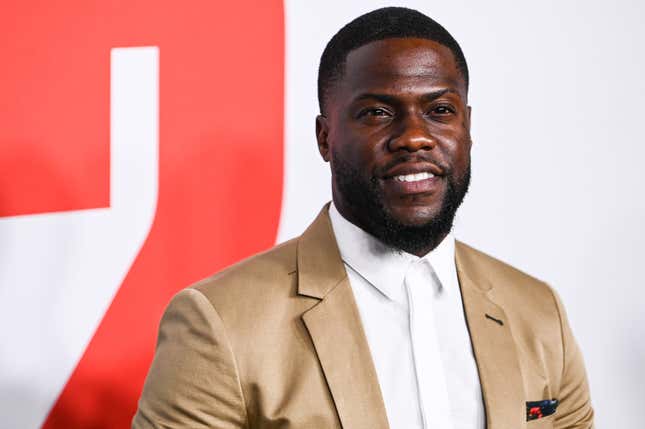 The details surrounding Kevin Hart's car accident this weekend have slowly begun to trickle out, and now we're learning the extent of his injuries.
TMZ reports that the Night School star suffered multiple spinal fractures that will require extensive rehabilitation:

Sources with direct knowledge tell us Kevin's Sunday night surgery involved fusing the fractures ... 2 of them in the thoracic section of his spine, and 1 in the lumbar. Although the procedure was a success, Kevin is still going through hell. We're told he has to be heavily medicated because the pain is just that intense.
Symptoms for these types of fractures range from tingling to paralysis, and according to TMZ, often result in difficulties walking—which hopefully won't affect his physical style of comedy. Hart is expected to make a full recovery, but the road ahead could be challenging.

"Kevin's gonna have to rebuild his life somewhat. It may be a little different for Kevin from here on out," Terry Crews told Us Weekly. "One thing I do know is that very few people would survive an accident that horrific. The fact that he survived […] I was just like, 'Oh, my God.' Amazing."
On Monday, Hart's wife Eniko Parrish provided an update on his status.

"He's good, everybody's good. Thank God," Parrish told TMZ. "He's fine, he's awake."
Hart is expected to be discharged from the hospital later this week.