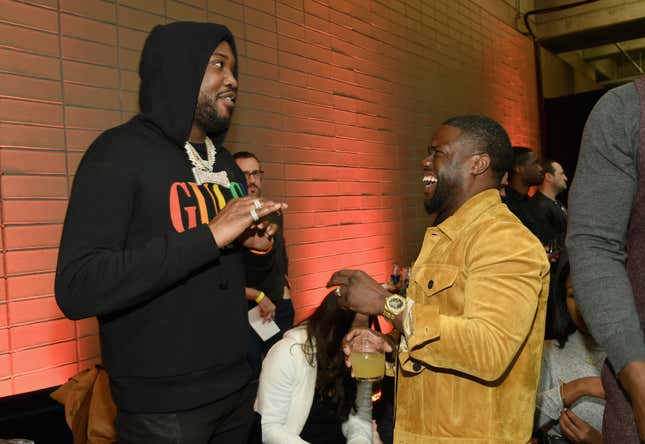 Rapper Meek Mill and actor/comedian Kevin Hart are joining forces with former Sixers owner Michael Rubin to help students in the Philadelphia area. Mill and Hart, who are also Philly natives, announced this week that they are committing $7 million to provide scholarships and educational materials to help local students in need in the 2023-2024 school year.

Small Town Horror: The Story Of A Teacher Driven From Her Job By An Anti-CRT Group
The funds will be used to provide scholarships for low-income students at 60 "private and parochial schools in need," as well as laptops, tablets, WiFi connections and other educational materials. Eligible families must provide proof of income along with demographic information in order to receive the funds through the Educational Improvement Tax Credit program.
The "Ima Boss" rapper shared the news in a January 9 tweet writing, "Gotta get the whole trap booming too… We come from public schools side!!!!!"
For Mill and Hart, who are both products of Philly public schools, this isn't the first time they have used their resources to help others. In December, Mill paid the bail of 20 incarcerated women, allowing them to spend the holidays with their families. And last year, Hart donated $75,000 to Book Trust, a nonprofit organization that supports early literacy, to provide more books to Philly students. The pair has also donated $17 million to local communities over the past few years.
But their generosity has not gone without its fair share of criticism. After a $15 million scholarship donation last year, Mill and Hart were slammed by some who believe giving money to private schools only takes away from public schools that are already severely underfunded.
In a statement, the pair defended the move, saying their goal is to provide more options to families who may not otherwise have a choice in where they send their kids to school.