Kerry Washington is a gem in Hollywood. She shines bright in front of the camera, but did you know sis also gives you the business behind the camera, too?

The Root spoke with Washington about her work as the executive producer of a new Facebook Watch web series called Five Points and she said:
Being a producer is like being the "Olivia Pope" in the process because crises come up and it's your job to think ahead and try to avoid the crises and also to put out the fires when they arise. You're there to create an environment in which all of these various artists can do their absolute best work. I love creating an environment where people can do what they do and do it well.
And that's exactly what Washington is doing with her production company, Simpson Street: "My company developed a pilot this year for ABC. We have films set up at lots of different studios. I want to make sure that the work we're doing is diverse and that it exists on multiple platforms."
She's been inking deals all over the place, from ABC Studios to Hulu. The Scandal star linked up with Indigenous Media for Five Points, a 10-episode series on the Facebook Watch video platform.

G/O Media may get a commission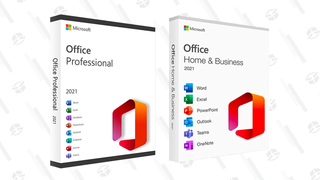 89% off
Microsoft Office Professional 2021 Lifetime License
Five Points exists in the land of social media. Washington remembers the start of Scandal, and how big an impact social media had on the popularity of the show:
Scandal is one of the first shows that truly leveraged social media. We never would have had a second season on Scandal if it hadn't been for social media and the grassroots effort on Facebook and Twitter to help us exist in the world. It's really exciting to be a part of this new era that social media is participating in [in] telling stories.
The Five Points series follows five students at a South Side Chicago high school who experience a life-changing event from a different point of view. Each episode focuses on one of the main character's perspectives about the event. The Facebook Watch platform is also one that encourages social interaction around the struggles teens face.
The series stars emerging starlet Madison Pettis, who plays Tosh, ringleader of the most popular girl group on campus and girlfriend of Eric. Newcomer Spence Moore II, who recently starred in A.P. Bio, comes to Five Points as Eric, Five Points High's star athlete, who is dealing with immense pressure from his father, friends and girlfriend.
Moore shared his happiness in scoring this role:
It's important to be part of a series like this because you want your character and performance to be both meaningful and entertaining; Eric and Five Points is both. I'm grateful to be a part of a show that creates a conversation around all the issues that teens have to go through and reminds people that there is always more than one side to a story.
And on top of that, he got to work with Kerry Washington! Moore said:
It was amazing working with Ms. Washington. She's so fierce, yet poised. It's indescribable. She's just amazing. I heard Ms. Washington talking about the importance of holding details of the family sacred. That just reinforced my love for my family even more and made me so grateful for my new Five Points family.
Working with Washington was a dream come true for both actors, but it was also a chance to work with someone so passionate about creating, she can't help becoming invested in every single person on the set.

"It really did make me more compassionate about the responsibilities and tasks that other members are carrying," Washington said. "I didn't expect to like producing as much as I do. When I produced Confirmation for HBO, it was really just that I wanted to make sure that we were telling the story in the way that I was invested in telling it. And I really fell in love with the process.

---
During Scandal, Washington worked with Shonda Rhimes, a woman who can write any character into life and make that character pop! Rhimes taught Washington the importance of reflecting life on-screen, or representation, and she brought that to her cast for Five Points. 

"It's important that protagonists don't all look one way. Everyone has a story to tell and all of us deserve to be at the center of a narrative. Representation matters!" Washington said. "We can't have the lead of our stories only look like one kind of person. Five Points really takes that idea and explodes it. Each of these characters are so different, and they are all the lead of their own story, and we get to sit in their seat and experience the world through their eyes.
"I think the images that we see are extremely important and from the framework of, 'If you can see it, you can be it,' having a sense of belonging because you see yourself, and also having a sense of connectivity because you're able to see the other," she added.

She went on: "And I think that it's an important journey to take to connect us in our humanity, to understand that we're so used to saying, 'The lead looks like this,' but that every woman in the room deserves the full weight of their experience, and they deserve to have their voice be part of how the story is told."
And with a story like Five Points, it's important that each character has her or his voice heard. It's because of people like Washington who take ownership in making decisions behind the camera that we even have this type of representation. She said, "To tell those stories in the right way, we need to make sure that the decision-makers who are having a seat at the table to decide what stories get told and how they get told, that those tables are also built with diverse perspectives."

These are the types of projects Washington takes pride in working on, and with her as a producer, this is the type of work you can expect: thoughtful, meaningful and representative: "The projects I want to be working on as a producer are the projects that I want to watch, but also projects that contribute to a sense of common understanding of each other in our human experience."
Diversity and inclusion are hot-button topics, but, as Washington said:
What's important is not just that we're in the room with each other, but that we really connect on a human level and have the courage to step into each other's experiences, into each other's lives. Projects that enable us to build bridges and expose our vulnerabilities to each other, to understand each other better, those are the projects I tend to be passionate about.
We can't wait to see what else Kerry Washington has up her sleeve! Watch Five Points on Facebook Watch or watch episode 1 below!