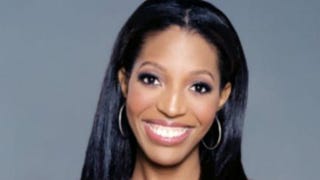 As summer gives way to fall, The Root is feeling bittersweet about our own transition as Keli Goff, our special correspondent, leaves us to join the writing staff of BET's Being Mary Jane.
Goff joined The Root's editorial team in 2012 and built a compelling catalog of articles that offer unique insight on topics ranging from politics and media to pop culture.
"I'm profoundly grateful for my time at The Root. Covering so many stories that matter to communities of color has been an incredibly rewarding experience. I am looking forward to having the opportunity to tell more of our stories in a different medium."
Goff, who recently received a playwriting fellowship with New York City's Public Theater, has authored two books: Party Crashing: How the Hip-Hop Generation Declared Political Independence (2008) and the novel The GQ Candidate (2011). She has also written for Cosmopolitan, Time magazine and the Daily Beast.
"Keli has been a valuable contributor to The Root, on everything from politics to pop culture. We wish her the best in this exciting opportunity at Being Mary Jane," Lyne Pitts, The Root's managing editor, said.
To read Goff's writing on The Root, click here.