There are a few songs that I can remember exactly where I was the first time I heard them. Juvenile's "Ha" is one of them. I remember sitting on the futon in my house in what must have been early October 1998 (because of when the single was released) watching Rap City, while on a break from class at Morehouse College, and a video came on with a sound that was unfamiliar. But good gracious. This no-frills-ass video looked so hood.
No matter how much money Slim and Baby, heads of Cash Money Records, had amassed from local and regional music label success, this video standing as the intro of Cash Money Records and Juvenile, in particular, to the masses just felt street. When not wearing a shirt, Juvenile looked hot and sweaty as hell. And like, he couldn't dance if his life depended on it.
The scenes, shot in the C.J. Peete Projects (though we all know it as the Magnolia), looked a whole different type of down and real. Most of us have seen projects in our life, but these joints didn't even look like actual home dwellings. This was the gutter. Even the Cash Money chains in the video seemed a little more "real" than necessary. They were functional, not glossy.
That video mixed with that sound, lawd, that sound and those lyrics and that style, slang, twang and dialect were perfect. And that beat. Before we all knew Manny Fresh as a brilliant beatsmith, I just knew that this beat was unlike anything I'd heard on this scale. I'd heard of Juvenile before; the boyfriend of my older sister's best friend who used to put together music for everybody at her school was from New Orleans (if I remember correctly), so he used to slide her mixtapes that included songs from an early Juvenile.

I remember sitting on my futon watching this video, listening to that sound and being mesmerized by it. I undoubtedly went straight to campus to alert my homies of what I'd just seen, especially since one of my best friends was from Baton Rouge, La. Obviously, he was aware of Juvie but "Ha" was new to the game.
G/O Media may get a commission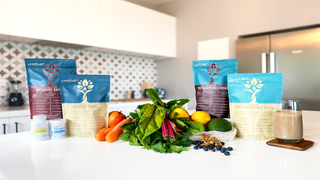 In 1998, No Limit had already reached national consciousness. Master P had put New Orleans on the national map. By the time "Ha" dropped in late 1998, Master P already had top 20 charting rap singles, with "Make 'Em Say Ugh" even being a top 20, Billboard Hot 100 hit single. Master P had even managed to snag a feature on LL Cool J's "4,3,2,1 (Remix)" alongside lyrical heavyweights Method Man, DMX, Redman and Canibus.
Master P put New Orleans on the national map and built a blueprint for indy success, but Cash Money, with Juvenile leading the charge, showed us a version of New Orleans that we just weren't ready for. What P showed us in opulence and ballin', at the time, Juvenile showed us in realness, because Juvenile (and B.G., Turk and a young Lil' Wayne were also spitters).
On Nov. 3, 1998, Juvenile's third album, but the first that the national spotlight recognized, 400 Degreez, was released and it hit like a ton of bricks. On the strength of singles "Ha" and the perpetual ass jam, "Back That Azz Up," the album would go on to be certified four times platinum, cementing the album as a southern classic but showing the strength of Cash Money Records as a force to be reckoned with.
Despite the national success of No Limit, there was a lot of hate coming in that label's direction and towards the sounds coming out of New Orleans. From flooding the market with way too many songs per album with a lot of filler (despite a lot of great production from the team of Beats By The Pound), the label and, in particular, its out-front CEO, were not really wordsmiths; though to be clear, No Limit did have several spitters in Mystikal, Mia X, Mac, Fiend, etc.
While there was no stopping the tank, P might have been its biggest liability. For whatever reason though, Juvenile and Cash Money showed up as a label full of rappers and a sound that was purely undeniable. While "Back That Azz Up" is the single that took their sound to the clubs and the masses wholesale, several songs on 400 Degreez, including the aforementioned "Ha," the title track and "Gone Ride With Me," amongst others, resonate.
I'm not sure what Cash Money thought would happen when 400 Degreez dropped, I believe they just put out a product that was undeniable and let the universe handle the rest. 400 Degreez put Juvenile out front and they had more heat in the tank from the rest of the roster built upon sound beds from Mannie Fresh. Once they got rolling, they were unstoppable and 400 Degreez was the door that opened up the world for them. Cash Money took over for the '99 and the 2000 and never looked back, creating songs that will live forever and have changed hip-hop culture in the process.
And it started with 400 Degreez, an album that showed how hot the Hot Boys could be. While their run as that version of the label has ended and morphed into a whole different look with Lil Wayne eventually becoming the sole Hot Boy at various points on the label, without Juvenile's opening foray, I'm not sure they'd have become the juggernaut they were to become; they changed the game and it hasn't been the same since.
They had the block on fire. How you love that, ha?