I assumed that Justin Timberlake's new single would end up being some ol' bullshit. The second half of his last album, The 20/20 Experience, certainly was, and based on the trailer for his forthcoming album, Man of the Woods, I had no reason to assume that the legendary Ms. Britney Spears' ex-boyfriend was going to steer his music back into a more appropriate direction. If anything, it looked as if he was going to further deviate from what's made him tolerable to those of us who bop along to his tracks with slight disdain in the name of Justice.

Look at this trailer for the new album. Everything about this screams, "Hey, white people. See these horses? You hear that boast about the Wild West? Can you spot my wife, who may or may not be a part of the 53 percent? Yes, you see Pharrell, but remember he's a happy black! It's all for you, no Negro nipple."
Toheeb Jimoh Talks The Power, Acting With Toni Collette, & Ted Lasso on That's So Random
Between the visuals and the music playing in the background, Man of the Woods was giving me Justin Timberlake as Al Borland seeking spiritual enlightenment. Something along the lines of what Miley Cyrus tried last year but by a person with a higher reading level. It was going to be so easy to dismiss such a thing.

Then this crafty-ass scammer dropped the official first single, "Filthy."

I wasn't entirely sure what to make of both the single and its accompanying video. My immediate reaction was, "This ain't the damn Wild West!" And I did not love the intro of the track altogether. The same goes for those Jay-Z references that everyone else makes ("We ain't leaving till 6 in the morning"); it was giving me the White Mike version of black uncles who refused to let "raise the roof" go.

G/O Media may get a commission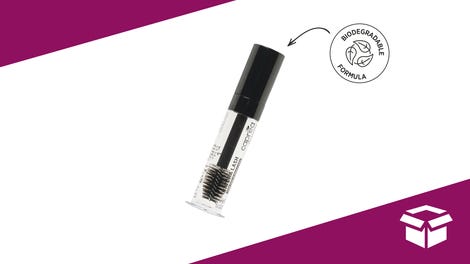 It's $8
20% Off Lash + Eyebrow Serum 2.0 - Caprea Beauty
As for the video, I wondered why the robot was doing all of the work for Timberlake. Like, one of the best things about Timberlake that partially blinds you to the parts of him you don't like is that he dances down. Here, he's not fully committed to nailing all of his counts. On the robot itself, I thought of the end of Michael Jackson's Moonwalker but with a better budget and chicer art direction.
None of these things are bad per se, but I needed to process it all a bit longer. I woke up this morning, put my headphones in and blasted this song at full volume, and dammit, I gave into the groove. The song appears to be polarizing, but I stand on the side that loves this Timbaland and Danja production.
It's very "SexyBack" from a former thot who got married, had babies and then started to go out again. And while Timberlake tends to act as though he is much, much older than he truly is (like an old man whose sugar is bad, with even worse knees), this song manages to sound more forward than a lot of what's on radio—OK, what y'all post on my feeds, since I only hear the radio while in an Uber/Lyft/Juno situation and there's no aux cord.
And while I'm here, I'd like to address this floating sentiment that Bruno Mars has made Justin Timberlake irrelevant. As much as I love Puerto Rican Frankie Lymon and adore him as an entertainer and genetic win, Timberlake has a much stronger point of view as an artiste. Yes, he has lifted from Michael Jackson, David Bowie and Prince, but there's always a spin there. I'm not sure that is so much the case with Bruno Mars, who more or less is still the wedding singer he's long been but with much more money and fanfare. I appreciate both for what they do, but they're not identical acts.

"Filthy" (and my now hourslong replays of this track) makes that all too clear to me. It sounds so good, and despite the lyrics being incredibly brief and repetitive, I'm fine with that because the thot in me loves those lines (you know which ones). I even now like the video. Granted, I don't watch music videos much anymore, but hiring the director of "Scream" to give you the star of Short Circuit's seed dancing like Timberlake is not a bad idea to generate conversation.

"Filthy" is a well-produced groove that will sound even better once it's performed at the Super Bowl. I wanted to dismiss Timberlake, but ugh, I like this song, y'all. Welcome back, Justin, you treacherous but tracks-that-slap-producing Sith.