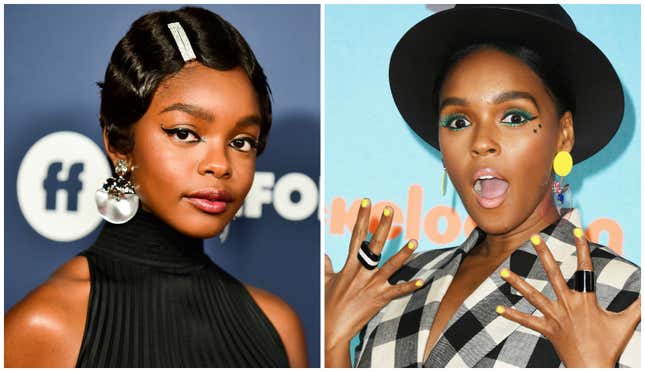 It's no secret that talent and good looks tend to run in families, but here's a genetic connection that we were particularly tickled to learn, thanks to InStyle magazine. They're both phenoms in Hollywood, and as it turns out, InStyle's August 2019 cover star Janelle Monáe and Black-ish star Marsai Martin are also "cousins on cousins on cousins," as Monáe tells the magazine.
The Best Man: The Final Chapters Is Our TV Pick This Week
The two, who both turn heads, have an extensive discussion about personal style for the digital edition of InStyle's September issue, where they reveal how they first met and discovered their genetic connection.
"My family members would always tell me how we were related, so I was excited when we finally got to meet and say hello in person," Martin reveals. The two eventually connected at a Golden Globes afterparty, where she and mom Andrea met the singer-actress.
"You were with your mom, and she was naming members of my family, and I was like, 'Oh my goodness!' I don't meet many people who know about my small community in Kansas City, Kan.," Monáe recalls. "It was the best news because I'm such a fan of you and your role on Black-ish."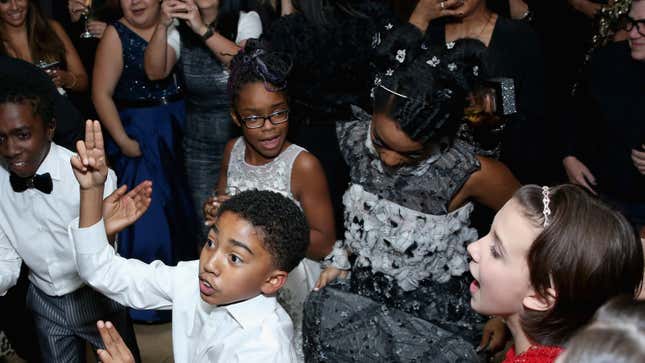 The two now share a mutual admiration and a love of fashion; Martin, who turns 15 today, is just making her mark as one to watch on the red carpet, while Monáe is already a bonafide style star and muse of designers like Christian Siriano and Chanel. Martin tells InStyle Monáe is "a big inspiration" because "[s]he's so true to herself with everything that she puts on," but as Monáe tells her young cousin, that wasn't always the case.
"When I was starting out, I didn't have a lot of designers that wanted to dress me. And I couldn't afford to buy all the things I saw in magazines. My fashion sense was born out of turning nothing into something. I've always leaned into what makes me unique. Sometimes I got bullied for it," she recalls. "I look back to when I was wearing black and white tuxedos every day and people were saying that I dressed like a man and that I should look more feminine if I want to get ahead. But ultimately, I chose to express myself in what made me most comfortable."
Janelle particularly shouts out designer Siriano for his always inclusive ethos, while Martin, who works with stylist Jason Rembert (who also dresses Little co-star Issa Rae), has been giving us ingenue style in action lately, following in the steps of Black-ish family members and style mentors Tracee Ellis Ross and Yara Shahidi.
But Martin wants to know, what did Monáe wear at her age?
"I used to wear Jordans with a Jaguars Starter jacket," the Dirty Computer composer recalls. "I didn't have the money, so I had to get creative in high school. I was on the cusp of finding my identity at 14."
In that respect, Martin seems light years ahead of her cousin, not only experimenting with style but also with eyewear, since, as she notes, "contacts hurt." In fact, her array of spectacles are as much her signature as Monáe's suits and hats have become hers.
"People come up to me all the time and say, 'My daughter wouldn't wear her glasses until she saw you in Little or on Black-ish,' Martin reveals. "Now I have my own production company, and my logo literally has my glasses on it because that's who I am."
Monáe shares her own experience of finding her identity through fashion, telling Martin, "When I began touring, stylists would tell me to dress more feminine. And that's the reason I stayed in my tuxedo so long—out of rebellion. I wanted to prove that I could make it by being my authentic self. It was about proving that, as women, we can wear tuxedos, we can wear dresses, we can show skin, or not show skin. But we need to be in control of that...I want to have a fashion line one day for girls and boys who can rock my looks and feel like they're part of something bigger than just clothing."

We'd love to see that—and Martin has already offered to model, so it may be a family affair.
(Updated 3/3/22 with new details)