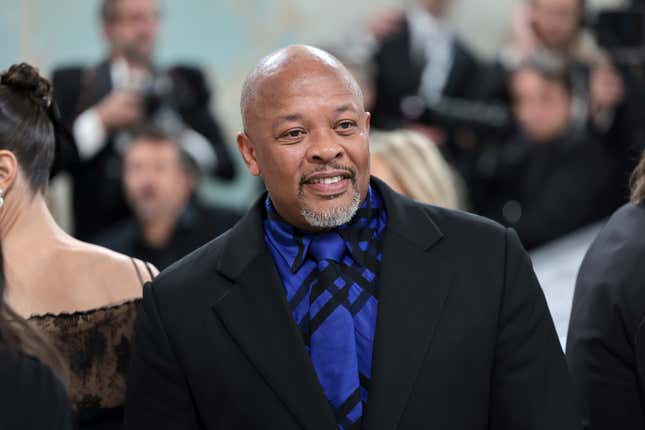 Hip-Hop icon Dr. Dre is having one helluva year when it comes to special awards and recognition. And with this latest news, it appears that streak won;t be stopping anytime soon.
Chef Carla Hall On What Success Looks Like For Her & What's Next | Securing the Bag: Part 5
On Tuesday, it was announced that "The Next Episode" rapper would receive the first-ever Hip-Hop Icon Award from the American Society of Composers, Authors and Publishers (ASCAP). The honor is given to those "whose musical contributions have made an indelible impact on the art and culture of hip-hop," per the AP. The celebration is set to go down in Los Angeles on Thursday at at the org's Rhythm & Soul Music Awards Celebration of 50 Years of Hip-Hop. DJ Drama and DJ Kid Capri are set to provide the musical entertainment for the night.
"Dr. Dre's groundbreaking early work laid a foundation for hip hop as we know it today," said Paul Williams, chairman of the board and president at ASCAP, in a statement. "As a champion for some of today's biggest artists and a successful entrepreneur, he changed the culture around hip hop."
This marks the second major award for "The Chronic" rapper on the last several months. As previously reported by The Root, back in February, Dre made history at the 65th annual Grammys by being the first ever recipient of the Global Impact Award. And not only was he the first recipient—he got the award named after him as well. Additionally, this year also marks the 30th anniversary of his iconic album, The Chronic, which means the celebration for this hip-hop legend probably won't be letting up any time soon.