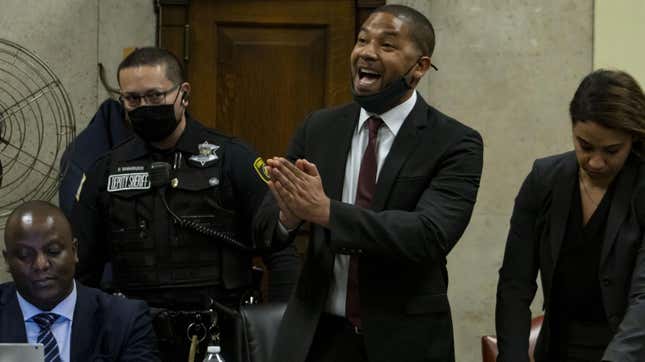 On Tuesday, the Illinois Appeals Court heard oral arguments by attorneys for Jussie Smollett that his 2019 conviction should be dismissed. The former "Empire" star was convicted of orchestrating a racist and homophobic attack in Chicago against himself.

"Dip The Pen In Your Own Blood": How To Find Success As An Author | Securing the Bag: Part 2
Smollett was charged with 16 felony charges that he allegedly faked a hate crime against himself, but those charges were dropped. However, a new indictment and trial soon followed. The actor was ultimately convicted on five of six counts of disorderly conduct in 2021.
He was sentenced to 30-months of felony probation, 150-days in Cook County jail, over $100,000 in restitution and a $25,000 fine. Smollett spent six days in jail as a part of an agreement to drop the initial charge.
Smollett's legal team is saying his conviction violated his fifth amendment rights against double jeopardy, which legally protects a person from being punished for the same crime twice.
However, the special prosecutor on the case claims that Smollett did receive the due process he's entitled to. The prosecutor added that the deal for his release included a clause that he could be re-charged for the original crime.

If the appeal doesn't work, Smollett will be forced to complete his jail sentence that was ordered by the court. The appeals court, which is comprised of three judges, is expected to rule within the next few weeks.
In his first post-jail interview last year on "Sway in the Morning," Smollett still claimed the attack was real and that he was hurt by those who said otherwise. "It's very interesting when someone lies on you over and over and you know what is the lie... and you know what is the lie...but then you're forced to acknowledge the truths around the matter as well," he said.