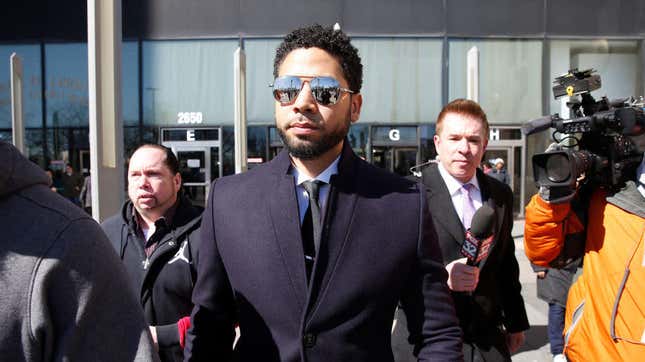 A Chicago judge ruled Thursday to make public the arrest records and ultimate case dismissal for Jussie Smollett, the Empire actor embroiled in controversy earlier this year after authorities accused him of faking a racist and homophobic attack on himself.
Small Town Horror Story: The Mississippi Burning of Three Anti-Segregationists
The ruling comes in response to a demand by various news media, which argued opening the records was necessary after the amount of haterade criticism that's been heaped on Cook County prosecutors—especially chief prosecutor Kim Foxx—about how they handled Smollett's case, the Chicago Tribune reports.
"This is about transparency and trust in the system, and we believe the public has a right to know what their government did here and why," Natalie Spears, the attorney for the media, said following the ruling.
After charging Smollett with 16 counts of felony disorderly conduct, Cook County prosecutors abruptly dropped all charges in exchange for a couple of days of community service and forfeiture of Smollett's $10,000 bond.
In deciding to open the records to the public, Judge Steven Watkins said the need for transparency overrode any privacy concerns expressed by Smollett, according to the Tribune, which also noted:

... Judge Steven Watkins held that those privacy rights had been trumped after Smollett and his attorneys went before the cameras to declare his innocence.

"These are not the actions of a person seeking to maintain his privacy or simply to be let alone," Watkins said. "While the court appreciates that [Smollett] was in the public eye before the events that precipitated this case, it was not necessary for him to address this so publicly and to such an extent. By doing so, the court cannot credit his privacy interest as good cause to keep the case records sealed."
Smollett's attorneys didn't say whether they would appeal.