A federal court judge has signed off on New York City's $41 million wrongful-conviction settlement with the so-called Central Park Five, court records show, the New York Daily News reports.
Magistrate Judge Ronald Ellis signed the deal Friday to give $7.125 million each to Antron McCray, Raymond Santana, Yusef Salaam and Kevin Richardson for their years in prison, and $12.25 million to Korey Wise, who was tried as an adult and spent the most years—13—behind bars, the report says.
The city also will pay $285,000 in legal fees, while the rest of the men's legal fees will be paid from their share of the settlement.
Mayor Bill de Blasio, in a statement released after the filing, called the agreement "an act of justice for those five men that is long overdue," the report says.
"We can finally put this case behind us, and these five men and their families can begin to heal these wounds and move forward," de Blasio continued.
G/O Media may get a commission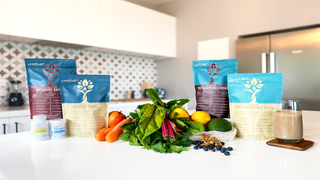 The five black and Hispanic men were teens when they were convicted and jailed 24 years ago for a brutal "wilding" attack on Central Park jogger Trisha Meili that stunned the city.
They said they were coerced into confessing to the crime. After they had all served their time, career criminal Matias Reyes confessed to the attack. DNA evidence corroborated his confession, and a judge vacated the five men's convictions, with the agreement of the Manhattan district attorney's office.
"The city had a moral obligation to right this injustice—which is why, from day one, I vowed to settle the case," de Blasio said in the statement.
The News notes, however, that in the court filing, the city does not admit to any wrongdoing.
Read more at the New York Daily News.