Florida police officers were forced to give back nearly $20,000 after seizing a cache of guns, money and drugs from an exotic dancer and her husband.

Apparently, at Cheetah Gentlemen's Club in Miami, Fla., exotic dancers can make a lot of money. Whenever you ask a dancer how much money they make, they will usually take the number from their highest-earning evening and tell you that's what they bring home every night. And don't ever refer to anyone who dances in various stages of undress as a "stripper." That's just rude.
According to the Miami Herald, police pulled over 33-year-old Ras Cates on May 25 and found suspected marijuana oil, several bottles of codeine pills, six guns (three of them assault-style weapons) and $19,943 in cash. The cops arrested Cates and his wife, 20-year-old Lizmixell Batista and told the world about the great work of the Miami-Dade police force.
Miami-Dade Police Detective Alvaro Zabaleta even went on TV to share pictures of them capturing the armed, drug-dealer, explaining: "A simple traffic stop in this case unfolded and lead to something so big. He had an arsenal in his car and a lot of cash and a lot of unprescribed drugs like codeine."
There was only one problem. The cops searched Cates' car illegally.
Cates hired defense attorney Jude Faccidomo who subpoenaed bodycam video that proved Cates didn't consent to having his trunk searched by the officers. It also turns out that Cates had valid permits for all of the guns and police never submitted the alleged marijuana and codeine to labs for testing.
G/O Media may get a commission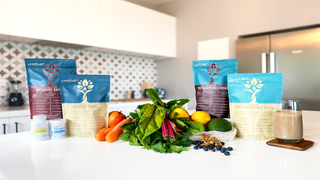 Cates explained to the officers that he had gone to pick up his wife after a particularly good night working as a rhythmic clothes removal professional. The video also captured Batista saying that she planned to deposit the money in the bank because she had a cash-only job as a twerk technician.
Faccidomo also got one of Batista's coworkers to go on record and explain the lucrative dropping it low employment sector. Haley Heath, a fellow professional backer up of dat azz testified that they make "a significant amount of tips."
So Miami-Dade Circuit Judge Rodney Smith ordered the Miami-Dade Police department to return the money and pay $3,000 for Cates' legal fees. Cates is still trying to get the police to return the weapons seized in the illegal search.
He is also busy trying to wash all that glitter off of his one-dollar-bills.