Jim Bunner, a multimedia journalist with KTTC in NBC affiliate in Minnesota was fired one day after covering a Donald Trump rally while wearing a MAGA hat.

According to Buzz Feed News, Bunner, was in Rochester, Minnesota, Thursday when he was seen outside the Mayo Civic Center wearing his station's jacket along with the red MAGA hat.
Mark Vancleave, a video journalist for Minnesota's Star Tribune, took the photo that was circulated on social media.
On Friday, Bunner got the pink slip.
"He violated our policy so he's no longer with us," Noel Sederstrom, news director for KTTC, told BuzzFeed News. "We don't allow our people to wear campaign clothing while on assignment."
G/O Media may get a commission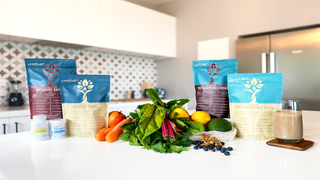 Sederstrom also noted that Bunner wasn't fired for his views. Instead he was fired for expressing them while on the job.
Bunner didn't just violate the unwritten code of being a dirtbag wearing a MAGA hat, per NBC affiliate WOWT 6 Banner was arrested for allegedly harassing a woman he had gone on a date with in 2012 in Nebraska.
Here is some background on that:
The Omaha Bomb Squad was called to the La Vista campus of Metropolitan Community College Thursday morning after police were notified of a suspicious device attached to a parked car. It turned out someone had attached water balloons to the car and had placed some under the car.

What appeared at first to be a simple prank may be much more serious. Police Chief Lausten said in a news release the 32-year-old woman has been followed and harassed on the MCC campus by 30-year-old James Bunner of Council Bluffs.

Lausten also revealed that Bunner was also sending harassing texts and personal communication via cell phone to the woman. Lausten said the woman reported she was being stalked by Bunner and that when she left class Thursday she discovered a number of liquid-filled balloons on and under her car. She became frightened and called police.

Bunner was later located, questioned and jailed for misdemeanor disturbing the peace. He was served with a protection order on behalf of the victim.
It's official, Bunner's MAGA hat didn't make him trash as he was trash long before donning the official hat of those too chicken shit to get a full hood.