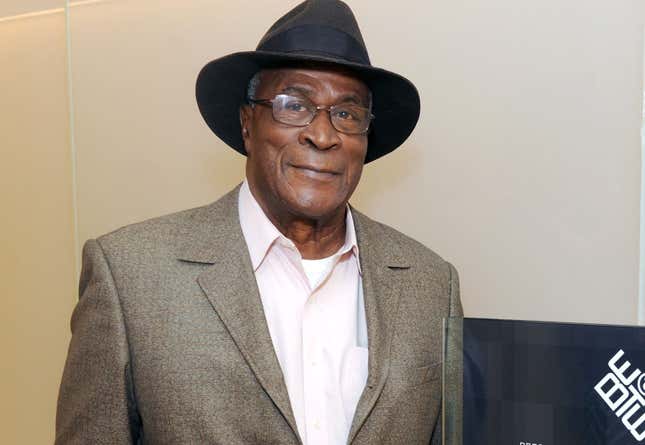 After a public back and forth with his daughter, actor John Amos is clearing up any confusion about his recent health issues. The legendary Good Times star was hospitalized in May, and his daughter, Shannon Amos, alleged that he was a victim of elder abuse. An investigation was conducted through the Colorado Bureau of Investigations and she started a GoFundMe, saying the money would be for her father's "care, legal fees, and aftercare."

Tackling A Black Maternal Health Crisis & Embracing Reproductive Justice | The Root Institute
On Thursday, he told TMZ "the details laid out by his daughter Shannon Amos are a lie...no one is abusing him and he hasn't been fighting for his life." John's rep Belinda Foster, explained that the Coming to America actor was in the hospital because "his lower body was filling with fluid, all the way to his abdomen, and causing issues with his heart…doctors have been able to drain all of it, and John's recently started to feel 100 [percent]." Now, in a statement to People, he is addressing his hospitalization and the GoFundMe.
"To all of my fans, I want you to know that I am doing well. I am not in ICU, nor was I ever fighting for my life," the statement reads "First, I want the GoFundMe campaign about me to stop immediately and the funds subsequently returned to those who made donations. My son and I will reveal more information at the appropriate time."
As of this writing, the campaign currently stands at $12,676. If John doesn't actually need this money to recover from alleged elder abuse, then we have questions about what it's really for. If you follow the actor and his son on TikTok, you know how close they are. Is this a family dispute between father and daughter or brother and sister that got way out of hand? At this point, let's just hope that John's health is in a good place and that he and his children can figure this out without the whole world watching their family deteriorate.