Joe Frazier's grandson is a classmate of my 10-year-old daughter's. And yesterday she came home and wanted to talk about the boy's sadness. The way he looked, the way he felt, the way he told her to just leave him alone. She was sad because he was sad. I told her to just give him some space, that everything would be OK. Today her classroom will have an empty chair.
As she talked, I started to cry. After all, I know what Frazier has meant to me and many men, black and white, who walk the streets of this country. Now here he was touching me on a very personal level. So I took a moment to be introspective. I told my daughter about who he was. For the first time in my life, I was passing on what my father, grandfather and great-grandfather passed on to me: stories of greatness.
Someone once said, "It is always the punch a fighter does not see that hurts the most." For Joe Frazier, it was his life story.
Whether it was his three decade-long feud with Muhammad Ali or his fight for respectability when it comes to his place in boxing history, Frazier seemed to always be fighting for something. The same can be said for the liver cancer that took his life yesterday at age 67 — another hero gone before his time.
The reason I say "hero" is that Frazier simply made Ali great. He was an intricate part of what made Ali the iconic figure that he is today. Without Frazier, there's no Ali; their lives will forever be fused together. I hope Frazier died knowing this, knowing that he is, and was, arguably the second-best pound-for-pound heavyweight ever to put on a pair of gloves.
G/O Media may get a commission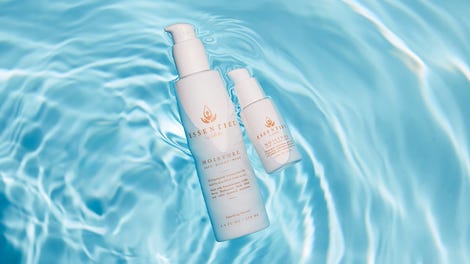 20% off
Essentiel by Adele
Frazier was one of those rare men who had people convincing themselves night in and night out that the possibility of greatness by punching another man in the face is a risk worth taking. A ghastly risk, but one so pulse quickening that it's likened to the speed of light. The ability to play such a sport at the highest level demands not only poise in the face of impossible obstacles but also the judgment that man is not always right of mind.
For Frazier, the risk of the ring only added to the exhilaration and urgency of the adventure. It was all for a cause. The one chance in life for recognized greatness. The opportunity to tell his grandkids about the accomplishments of his youth.
There's no denying that there were rough times, but in reality he was the consummate pro. He held men accountable.
Frazier grew up mule-poor in Beaufort, S.C., the son of a farmer and bootlegger. He was the last of Rubin and Dolly Frazier's 13 children. He trekked to Philadelphia as a teenager in search of a better life. He brought with him a work ethic baked and hardened under an unforgiving Southern sun.
After finding work in a slaughterhouse, Frazier discovered his true calling: boxing. It was there, in that kosher slaughterhouse, that he trained by tenderizing sides of beef with his sharp left hook.
Little did he know that his sledgehammer left hook and indomitable will would take him to greatness. It first sent him to the 1964 Tokyo Olympics. There he won the heavyweight gold medal as a replacement for the injured Buster Mathis.
Many people don't realize that Frazier's career would be short by today's standards. He was 32-4-1 as a pro and fought from 1965 to 1976; he made an ill-fated attempt at a brief comeback in 1981. In 1990 he became a charter inductee into the International Boxing Hall of Fame.
But it would be during the 1960s that Frazier would emerge as one of the best in the sport. He defeated an array of incredible fighters. He would take on Jerry Quarry, Oscar Bonavena, Mathis, Eddie Machen, Doug Jones, George Chuvalo and Jimmy Ellis en route to becoming the undisputed heavyweight champion in 1970.
However, it was his fight against Ali on March 8, 1971, in Madison Square Garden, in what many called the Fight of the Century, that propelled him to greatness. The late Butch Lewis said at the time, "The two men shared more than anyone knew."
It would become one of the most memorable athletic event of the 20th century. And it was the famous 15th round that made it legendary. Approximately 20 seconds into the round, Frazier threw the most famous punch of our time, a left hook that put Ali on the mat. And while Frazier won the fight, they both ended up in the hospital; rumors circulated that Frazier had died. Ali later said he would have retired if it were true.
After the first fight with Ali, Frazier would never be quite the same. Two years later Frazier lost the heavyweight championship when he was knocked out by George Foreman. Yet he fought on, beating Joe Bugner, while losing a rematch to Ali and beating Quarry and Ellis again.
His last fight for the heavyweight title would come against — who else — Ali at the Araneta Coliseum in the Philippines on Oct. 1, 1975.
The "Thrilla in Manila" is considered by many to be the most famous boxing match between the two and is ranked as one of the greatest fights of the 20th century. It was the apex of two great careers. It linked the two of them together, forever.
After a second loss to Foreman in 1976, Frazier called it quits. And while the International Boxing Research Organization rates Frazier among the 10 greatest heavyweights of all time, I beg to differ. To me he's second only to Ali because of what they meant not only to boxing but also to America and the world.
Frazier's relentless style will forever be missed. He was known for leading with his head. He had a way of getting inside and ripping a boxer to shreds.
When someone's in the world, especially someone as great as Frazier, it's as if they never age. Somehow we have this way of thinking they will live on forever. Maybe it was because he was only 67. Maybe it's because of who he was. I don't know.
But I do know he's a part of what made black men feel proud of who they are. I say this because, while Ali gave us brashness and bravado, Frazier gave us a workmanlike attitude and still won. He showed us that it's OK for us to come in many shades, sizes and colors and still be satisfied with who we are.
Eventually Ali articulated regret for the way he taunted Frazier — the way he called him a gorilla and mocked him as an Uncle Tom. In Thomas Hauser's 1991 biography, Muhammad Ali: His Life and Times, Ali said, "I'm sorry Joe Frazier is mad at me. I'm sorry I hurt him. Joe Frazier is a good man. I couldn't have done what I did without him, and he couldn't have done what he did without me."
Zack Burgess is a freelance writer and editor who covers culture, politics and sports. He can be contacted at zackburgess.com.
Like The Root on Facebook. Follow us on Twitter.