Gotham City may be doing the Wright thing.
According to the Hollywood Reporter, Jeffrey Wright (Westworld) is in talks to take over as Gotham City's own Commissioner Gordon in Matt Reeves' The Batman. The aforementioned Dark Knight will be portrayed by Robert Pattinson, of the Twilight and Harry Potter franchises (who also later dived into the indie circuit). Reeves also penned the script and will produce alongside Dylan Clark (who Reeves worked with on Planet of the Apes).

As THR notes:

Jim Gordon, depending on what stage career-wise the character is portrayed, is the police commissioner or a detective at the Gotham City Police Department and Batman's reluctant ally. In recent screen appearances, Gary Oldman played the role in Christopher Nolan's Dark Knight trilogy, while J.K. Simmons played the role in Zack Snyder's Justice League.
I'm sure said negotiations are quite robust since Wright is a Marvel alum (What If), though if cast, he'd be joining the likes of Ryan Reynolds, Ben Affleck, Halle Berry, Michael Fassbender and more actors who have appeared in both rival franchises.

Reeves' foray into the Batman saga has been making headlines with rumors swirling about his desire to cast people of color in pivotal roles. For one, Reeves may have his eye on a black Catwoman (perhaps to make up for the travesty that was Berry's attempt?)

G/O Media may get a commission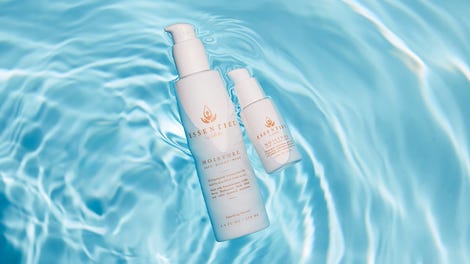 20% off
Essentiel by Adele
ComicBook.com reports:

Matt Reeves has his Batman, and now perhaps it's time to add a Catwoman to his heavily anticipated The Batman project. Reeves eventually pegged Robert Pattinson as his Dark Knight, and while there's been no official casting for a Selina Kyle, evidently the search has started. According to a new rumor from Heroic Hollywood, Reeves has put out some feelers to several women for the role, and a source says that he wants to find someone like Zoe Kravitz to play the role. If that's true, it would indicate that the eventual actress playing the part would be a person of color and not Caucasian like in the comics.
Zoe Kravitz would certainly be a fabulous choice (though it's reported her busy schedule is the cause of the conflict) or he could really push the envelope and cast a dark-skinned black woman like rising star, Jodie Turner-Smith. Regardless of what happens, Gotham City can certainly use a bit more color and not just sideshow roles, either. It'll make for a much more interesting and accurate metropolitan city, given the very diverse city it's based on (NYC).

The Batman is scheduled to fly into theaters June 25, 2021.