I know what you're thinking, but one of Jay-Z's 99 problems is not that he was touched inappropriately by Harvey Weinstein.
The Weinstein Co., founded by the rotund creep accused of sexual misconduct, is well-known in Hollywood for being less than forthright in its royalty accounting. According to documents obtained by the Blast, Jay-Z is joining Eminem and many other people who are suing the production company for unpaid royalties.
Jigga (known as Shawn Carter in a previous life) claims that the Weinsteins pocketed $240,000 in royalties that were supposed to be handed over for the film Time: The Kalief Browder Story. The suit also alleges that the Weinstein Co. withheld another $240,000 for Rest in Power: The Trayvon Martin Story.
Meanwhile, Eminem also alleges that TWC owes him $325,000 after the accused raper Weinstein promised to compensate the rapper for starring in the film Southpaw and executive-producing the 2015 movie's soundtrack.
G/O Media may get a commission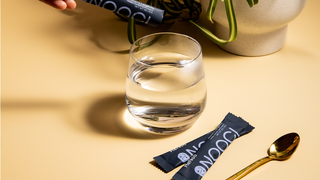 The Weinstein Co. declared bankruptcy in 2018 after its founder, Harvey, was accused of sexual misconduct by almost every woman in Hollywood except Beyoncé and my aunt Trisha (only because my aunt Trisha's film from our family's 2003 cookout was not distributed by TWC after the company decided that the shaky VHS footage was not up to its cinematic standards).
Writer-director Quentin Tarantino alleges that TWC owes him $4.5 million for the films Grindhouse, Inglourious Bastards, Django Unchained and The Hateful Eight.
The suit does not confirm that Tarantino was paid $1 every time he used the word "nigger" in his films.