Singer and actress Janelle Monae is passionate about voting and she wants everyone to get on board. As such, she appears in a new video telling her own voting story and encouraging others to understand the importance of this most important civic duty and right.
Monae is a campaign co-chair for When We All Vote, a nonpartisan nonprofit created to encourage voter registration and participation. The organization notes that when it comes to electoral participation in this country, voter registration rates are low, participation rates—especially during midterm elections—are low, and eligible non-registered voters lack information about the voter registration process.
To combat this, When We All Vote will have a week of action Sept. 22-29 where there will be events hosted in communities across the country to register, organize and fire up voters for Election Day 2018.
Midterm elections are some of the most important elections in our country. All civic and legislative changes begin at the local level, so it is important for all to be involved.
Monae's video is part of the push to get people motivated to participate.
In the video, Monae tells of the first time she went to vote. When she turned 18, her grandmother—who had been a sharecropper picking cotton in Aberdeen, Miss., and didn't have the opportunity to vote when she was Monae's age—went with her. Her grandmother felt it was important for everyone to vote, and it was a big deal to her clan. It then became a family tradition.
G/O Media may get a commission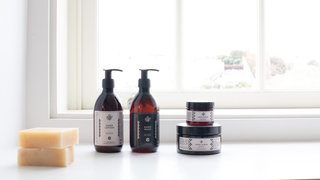 Exfoliate and Hydrate
The Handmade Soap Company
Monae said she has flown back from concerts to vote because it is that important.
"We're the strong voices. We determine who gets in these positions of power," Monae says in the video. "I think that we all want this world to be better. We want it to work for all of us, not just some of us. It's only through voting that we can exercise that power and make sure that happens."
Check out Monae's video below, and be sure to visit the When We All Vote website to find out how you can be a part of this important initiative.