Jada Pinkett Smith brought up a good point during an impromptu interview with a TMZ reporter Tuesday.
It's a point that bears a resemblance to Chris Rock's scratch-and-sniff joke he made several years ago: Black people don't always vote for other black people. We are discerning people who seek out high-quality performances at award shows and high-quality candidates in the voting booth.
So when Smith was asked what she thought about the Academy of Motion Picture Arts and Sciences' addition of more people of color to its voting board as a way to address its diversity issue, Pinkett Smith explained why she doesn't think that's necessarily the be-all and end-all solution.
"I think that's necessary, but I'm also hoping that the academy understands that it's not just about having more black voters … to give the connotation that black people vote black," she said. "The academy as a whole, we all need to, as human beings, get to know each other, expand our education about everyone."
G/O Media may get a commission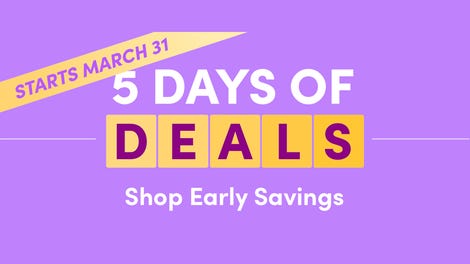 Sale sale sale
Early Savings - Wayfair's Five Days of Deals
Pinkett Smith caught wind that some of the academy's voting members took issue with the film Beasts of No Nation because it "was too difficult of a movie to watch."
"Maybe," Smith said, "but … partly the reason that we have art is so that we can come out of our comfort zones and get to know about different cultures, different realities. And I must admit, Idris [Elba]'s performance in that movie was fantastic. …
"If we're going to have awards shows, it's not watching movies based on preference, necessarily, especially if we claim that it's about merit … we need to watch movies because if we're having award shows, we have to make sure that we are committed to being inclusive … "
Keep speaking truth, Jada. 
For more of black Twitter, check out The Chatterati on The Root and follow The Chatterati on Twitter.
Diana Ozemebhoya Eromosele is a staff writer at The Root and the founder and executive producer of Lectures to Beats, a Web series that features video interviews with scarily insightful people. Follow Lectures to Beats on Facebook and Twitter.
Like The Root on Facebook. Follow us on Twitter.