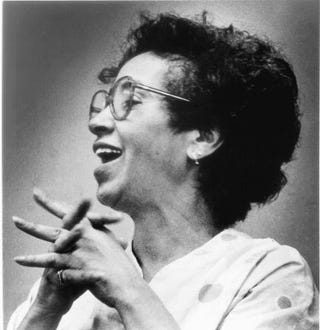 Author J. California Cooper died on Saturday at the age of 82, reports Ebony.
Cooper, who was named Black Playwright of the Year in 1978, wrote numerous short stories and 17 plays, including Strangers, Loners and Everytime It Rains. One of her best-known works is the short story "Funny Valentines," which was turned into a made-for-TV movie starring Alfre Woodard and Loretta Devine in 1999. She also published six short-story collections: A Piece of Mine; Homemade Love, which won the 1986 American Book Award; Some Soul to Keep; The Matter Is Life; Some Love, Some Pain, Sometime; and Wild Stars Seeking Midnight Suns.
A Berkeley, Calif., native, the prolific author passed away in Seattle. The family has not yet released funeral information.
Read more at Ebony.