When Judge Barry G. Williams found Officer Edward Nero not guilty of all charges Monday in the case involving the death of Freddie Gray, Nero put his head in his hands and sobbed.
Nero was charged with second-degree assault and two counts of misconduct in office, as well as reckless endangerment for putting Gray in the arrest van without a seat belt.
Williams spent 20 minutes explaining his ruling in a packed courtroom where Nero had been on trial for the last week, having opted for a bench trial rather than a trial by jury. The judge explained that in order to charge Nero with assault, the state must have proved beyond a reasonable doubt that there was offensive physical contact with Gray, and in order to charge Nero with misconduct, the state had to prove that Nero corruptly committed an unlawful act or corruptly failed to do an act required by the duties of his office. Then, in order to convict on the reckless-endangerment charge, the state had to prove that Nero acted recklessly. Williams essentially found that the state did not prove its case on any of these charges.
During the trial, defense attorney Marc Zayon argued that Nero was a minimal participant in the arrest and that Officer Garrett Miller, who was granted partial immunity for his upcoming July trial, testified that he was solely responsible for Gray's arrest. He argued that Nero was not trained in the use of seat belts and the state could not prove that Nero had read the email stating general orders on seat belts that police officers were required to follow. The defense argued that a superior officer or the wagon driver would have been responsible for fastening Gray's seat belt and that Nero did what any "reasonable officer" would do.
Lt. Gene Ryan, president of the Baltimore City Fraternal Order of Police, rose to Nero's defense after the verdict.
G/O Media may get a commission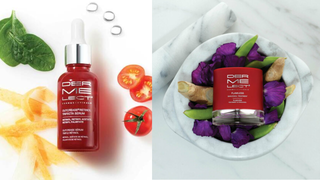 Save $19
Retinol Renewal Kit
"The state's attorney's office responded to the riots and violence in Baltimore by rushing to charge these officers rashly and without any meaningful investigation," Ryan said. "They seized a political opportunity and in the process destroyed six lives and demolished the relationship between the Baltimore Police Department and their own office. Officer Nero prays that justice will serve each of the remaining officers with the same fairness that it served him."
Despite questions from the media on whether an acquittal would mean an eruption from the city, there were only a handful of demonstrators outside the courtroom, protesting peacefully with signs as helicopters whirred overhead.
Reactions to the verdict varied around the city, from stoops at Gilmor Homes, where Freddie Gray lived, to lawyers and activists.
The Gray family's lawyer, Billy Murphy, who won a $6.4 million civil settlement for the Gray family, told The Root, "That's all they wanted, a fair process. This officer had a well-illuminated, fair process."
Defense attorney Warren Alperstein told The Root, "The decision that was made today was based only on what Nero did. Williams did not get into anything on what the other officers did or the legality of what they did. I'm not surprised that the decision was not guilty on all four counts. He found on the assault charge that it was not Officer Nero who apprehended, handcuffed and led Gray down the walk to the transport van."
Baltimore City NAACP President Tessa Hill-Aston also had a strong response to the verdict, stating that she knew the family would be upset but that this trial "is history being made here in Baltimore."
"It's history that we got this far, that we got the police to be on trial. We have six trials. We've done two, so we got four more. I think somewhere along the lines, someone will have to be convicted," Hill-Aston said to The Root. "Miller and Goodson, we should see something different. We have to. We want someone to pay for Gray's death."
University of Maryland law professor Douglas Colbert said that he wasn't surprised by the acquittal of Nero—or any police officer "on the rare occasions when a police officer is brought to trial. It will always take powerful evidence to convict a police officer. There's great empathy and sympathy for the police officer because it's a dangerous job," Colbert said. "I commend the prosecution's office for following the evidence because it provides transparency, and that's very much needed. I know of no situation where a judge has ever found a police officer guilty for an alleged crime in the line of duty. I say that with all respect to Judge Williams."
Many others, like Angelo Bradley, 25, who grew up and lives across from Gilmor Homes, believe that someone needs to be held accountable.
"My friend saw them arrest him [Gray], and the officer had his foot on his back. I feel like all of the officers should be held responsible," Bradley said. "That's like if I'm selling dope and you're watching my back. They're an accessory. At the end of the day, they played a part in that. He was injured when he had his leg on his back. On the video you can hear him say, 'Get your leg off my back.' That's wrong. We all praise the same person above whatever religion you are. In God's book that's wrong."
Craig Angle, 62, who has lived in Baltimore, about 2 miles from where Gray was arrested, for most of his life, said that based on what Miller testified, he believes that Nero isn't guilty of assault.
"But somebody changed that man who was running and gave himself up; they changed Freddie into a man that couldn't support his own weight," Angle said. "You saw the video. He couldn't support his own weight. A few minutes before that, he was running and peaceful; he gave himself up. Who did that? There's questions that haven't been answered. Nobody is asking those questions."
Pastor Westley West from Faith Empowered Ministries called out "aggressive policing" and criticized the option of a bench trial over a jury trial, saying, "We need accountability and we need a system that works for us. It's a broken system that we'll never trust, and today it showed us that we have no voice when it comes down to the system.
"There should have been a jury trial where the community had a voice in this case," he continued. "They go for a bench trial. The judge represents a system and the police represent a system—one system working together. The judge could have denied his motion for a bench trial. The people should have been involved in this. Freddie Gray did not kill himself and yet he's dead. Someone needs to be held accountable."
"The system of justice is so racist and unjust in this city that we weren't expecting a great deal, but that doesn't mean we're not outraged and angry," said Sharon Black, an organizer with People's Power Assembly in Baltimore. "There has been no transparency. The autopsy has never been released. We haven't had any kind of control or input. There is a double standard. When a police officer commits a crime, they don't see the inside of a jail cell. There are two Baltimores in this city: one for the wealthy and white, and one for poor and black. The question of police terror hasn't been resolved in this city."