Sgt. Preston Jowers has seen a lot of things. At 102 years old, Jowers is the oldest living member of the first all-black aviation unit, the iconic Tuskegee Airmen. But one thing Jowers did not anticipate continuing to see is the racial discrimination that he and his fellow servicemen faced still continuing to be a major problem today, saying that the situation "breaks his heart."
"I just have to ask 'Why?'" Jowers, who currently lives in an independent senior living community in Michigan, told People magazine. "We proved all those years ago that black men and women weren't dummies; we showed the nation that we are capable of doing a job and doing it well, but racism—it just hasn't stopped."
Still, despite the grim state of the nation, and the fact that many may be discouraged with race relations currently, Jowers encouraged the youth to keep the faith.
"I want young people to realize that you, too, can make it and make a difference, just like we did in the war," Jowers, who celebrated his birthday on Saturday, said.
Jowers was an engineer during his time in service and was tasked with making sure all the plane engines and instruments were in good working condition. He loved his job with the airmen but acknowledged that his military service was greatly marked by racism.
G/O Media may get a commission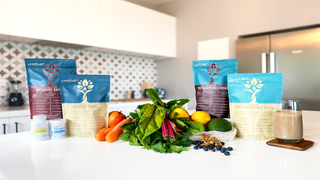 "We couldn't eat together; we couldn't fight the war with white men," he recalled, saying that it was the "worst segregation" he'd ever seen. "The racism didn't pertain to me as much because I was a mechanic, but men with the same rank who were different races couldn't even talk to each other back in those days.
"Officers during the war thought the black man's brain was so different that they couldn't fly a plane," Jowers added. "So what we did was stop and put God on our side and try to love each other—and that's what we need to do now as a country."
Jowers served for four years before receiving an honorary discharge. He attempted to find a job as a plane mechanic, but again, his race came into play.
"It was my dream job, so I went to the Detroit City Airport to try and get a job, but they wouldn't even let me in the door because of the color of my skin," he told People. "It was hard because I'd just served my country, but here I was being turned away from a job I was qualified for."
So instead, Jowers went into the trucking business, got married in 1943 and went on to have five children with his wife. His dreams of being a plane mechanic tossed to the side, but still something that made him exceedingly happy.
"I'm reminds me of how I served my country," he said. "And even though I never worked on planes again, because of the color of my skin, I take pride in the fact that I did the best I could on my work during the war.
Read more at People magazine.