In the words of Ron Burgundy, Issa Rae is kind of a big deal. The awkward black girl has gone from creating and starring in an award-winning web series, The Misadventures of Awkward Black Girl, to creating and starring in the half-hour HBO comedy Insecure, about two friends "navigating the tricky and personal terrain of Los Angeles."
Merriam-Webster defines "insecure" as "not confident about yourself or your ability to do things well: nervous and uncomfortable." Rae appears to be the opposite of that definition as she passionately discusses her new show and the business of doing business in Hollywood.
This is a woman who has attracted the mentorship and guidance of renowned music and television producers Pharrell Williams, Shonda Rhimes and Larry Wilmore. Rae is a woman who was tired of seeing the same stereotypical images of black women on mainstream television and created a web series so that she and others like her could see more-complicated representations of themselves in visual media. This is a woman who launched a behind-the-scenes web series, Inside Issa Rae Productions, so that aspiring media-makers could see not only what it takes to produce projects for the web and television but also that she is, in fact, running a business, man.
Issa Rae Productions is not a hobby, and neither is her latest project for HBO. There is no magic to this black girl's success—just hard work, dedication, preparation and vision. A month after ABC passed on her project I Hate L.A. Dudes, the phone rang and it was HBO wondering whether Rae had any other projects. Rae, who is constantly thinking of new projects, was prepared for the call.
"I knew that I wanted to make something with Awkward Black Girl themes, but a little more grounded and aligned with HBO's brand," says the emerging star.
G/O Media may get a commission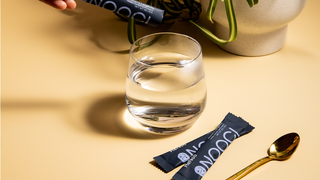 Rae pitched her untitled project, which was bought in the room where she made the pitch, and then made sure to shore up the project by making some important additions, like Wilmore.
"I brought Larry Wilmore on the project to help me write it. He was originally supposed to be a supervisor but liked it so much, he asked if he could help write the show," says Rae.
The rest, as they say, is television history.
Wilmore and Rae's work process included spending a lot of time together talking and learning about each other.
"Larry is awesome. He's cool and an open book," says Rae, a Stanford graduate. "I didn't know at the time that when we were conversing on his rooftop, he was getting to know me, since the show was about me. All of the great open and honest conversations we had went into writing the pilot, which ended up being the foundation for what people are going to see on the screen."
Insecure will be bringing a different voice, aesthetic and sensibility to the small screen through the characters of Issa Dee (Rae) and Molly (Yvonne Orji, of First Gen fame), who must figure out this complex thing called life. Rae, whose father is Senegalese, and Orji, whose parents are Nigerian-born, know a bit about complicated lives and identities. Both have multicultural identities, have traveled the world and explore sensitive topics through a comedic lens.
For the first time in television history, the lives of "awkward black girls" will be front and center and driving the narrative on cable television. Rae has become the face of geeky, creative black women who eschew categories and artificial social boundaries in a bid to participate in and influence the world around them.
Rae gives thanks to her team at Issa Rae Productions and Color Creative TV—a venture to showcase and eventually sell the work of diverse writers—for being able to build a brand that challenges dominant notions of who and what black women are in a world that isn't always kind.
"The team I work with is so dope and multifaceted," Rae says. "There's an image that I do most of this alone, but they are the reason that I'm able to focus on creative or wear a couple of hats here and there."
Rae, who receives tremendous support from her team, is committed to using her celebrity and industry status to help other content creators.
"I really do believe that we are in the midst of a media revolution with content creators creating really interesting and compelling work, especially in the online space," says Rae, who has a two-year deal with HBO. "Let me help [the media revolution] by continuing to make great content and helping others make great content as well."
Insecure premieres on HBO on Sunday, Oct. 9, 2016, at 10 p.m. EDT. Check local listings for channel information.
Nsenga K. Burton, Ph.D., a media scholar, is digital editor in chief at Grady Newsource and a faculty member of the Cox Institute of Journalism, Innovation, Management & Leadership at the Grady College of Journalism and Mass Communication at the University of Georgia. She is founder and editor in chief of the award-winning news blog the Burton Wire. Follow her on Twitter here or here.