So I'm going to say something. And you can fight me if you want to. But even if you do want to fight—and I'd rather not because I'm wearing some really nice boots today and I don't want to scuff them—it's not going to make what I'm about to say any less true.
OK, so for a country as progressive and advanced as Wakanda was, it's dumb as shit to decide who's going to lead it by having a bunch of dudes play Wakandan Ninja Warrior on a slippery mountaintop. Of course it made for some really nice and compelling and fun scenes, as well as, like, 87 percent of the movie's thirst trapping, but the crown is too important to be determined by good traction.
But if you are committed to the mountaintop location and the yield-or-die stakes, why not add some components? Like, they could fight, but they could also play Connect Four and a really quick round of rock, paper, scissors. And between the fighting and the games, whoever won two out of three would be the Black Panther.
And if you want to be consistent with the kings and queens theme, play spades! WHY WAS THERE NO SPADES IN BLACK PANTHER? HEY, RYAN COOGLER, IF YOU'RE READING THIS, YOU BETTER PUT SOME SPADES IN THE SEQUEL. AND, NO, THIS IS NOT A THREAT. I JUST KNOW WHAT THE PEOPLE WANT AND I AM VERY EXCITED ABOUT THESE POSSIBILITIES!
Also, since we're on the mountaintop thing, is it safe now to admit that T'Challa shouldn't have even been the Black Panther, because he got his ass kicked twice? I mean, if this faulty determination is the determination, I don't know how morale-building it would be to witness my king get curb-stomped by a grunting mountain nigga with luscious furs and then, like, 17 minutes later, turn around and get thrown off the whole entire fucking cliff by Brolic Vic Mensa. And yes, although he technically "won" against M'Baku, that battle was rigged. He only won because M'Baku got tired, and M'Baku only got tired because his vegetarian ass forgot to take his iron pills that morning.
G/O Media may get a commission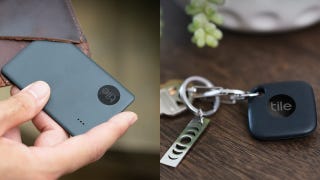 Up to 35% off
Tile Item Trackers
Of course, losing a fight is not the worst thing in the world. I actually lost the last non-basketball-related fight I was in. I was 12, he was 14, and while he didn't kick my ass, I definitely did not win. He's in prison for murder now, and I'm here writing this, so I guess I won the war, but the point remains that losing a fight isn't that big a deal. You can recover!
Unless it's Wakanda, and it's literally the biggest deal because they made it the biggest deal. Which is why, when T'Challa was rescued by one of M'Baku's fishermen, he should've just stayed down there and sparred with some salmon.