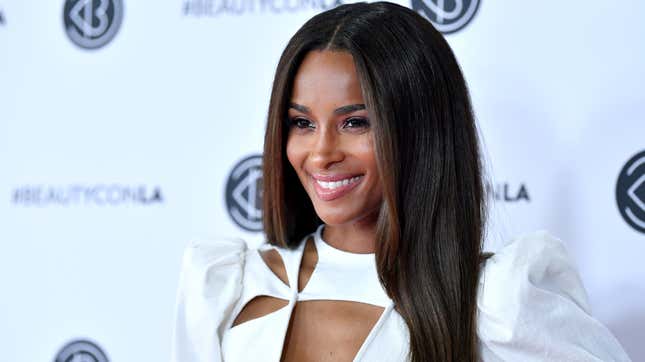 With her most recent album and newly launched record label, Ciara has been making a case for Beauty Marks (the name of both), but as revealed at Beautycon LA last weekend, the entertainer may also be heading into the beauty aisle, as reported by WWD.
American Ninja Warrior: Season 15 Is Our TV Pick of The Week
"The beauty space is inevitable for me," said Ciara during her Sunday appearance. "It's been a lifelong dream of mine to do something in the beauty space, and there are lots of cool things that I've been cooking up and working on, and I can't wait until the time is here to share it with the world."
The mom of two was mum on details (including whether said line would also be called Beauty Marks), only saying that her prospective line would be "a combination of everything"—meaning makeup and skincare. But Ciara did give insight to the philosophy which will guide her foray into the beauty space.
"More than anything, I just want it to be thoughtful," she said.
If CiCi does indeed enter the beauty arena, she'll be joining the ranks of other celebrity-led lines like Iman and, of course, Rihanna's Fenty Beauty, both of which were pioneers in expanding the conversation around inclusion in the industry. "It's been a long time coming," Ciara told the Beautycon audience. "Inclusivity is always better. When people make those changes to their approach to the beauty landscape and business, it benefits the world. It's the right way."
And the busy mom has been honing her own approach to business these days. In addition to taking the reins in the entertainment space, she recently took on the role of creative director for Nike and Jordan's fall kids collection.
While we consider all moms working moms, it's safe to say Ciara is working overtime—but she doesn't seem to mind.
"Honestly, I'm having the time of my life these days," she told Beautycon. "I want to maximize these moments."