To say that Amandla Stenberg is one of the voices of her generation would be an understatement. At only 19, the star of the acclaimed film adaptation of The Hate U Give has repeatedly demonstrated a depth and social awareness belying her age. And in a painfully candid and nuanced op-ed published Saturday by Teen Vogue, the actress and activist opened up about her history with sexual assault in response to watching the Kavanaugh hearings.
The proceedings, which were repeatedly called "triggering" by sexual assault survivors across social media, have proven yet another litmus test for how far this country still has to go in recognizing, interpreting and confronting sexual assault. Dr. Christine Blasey Ford was seemingly "the perfect victim": white, blonde, educated, accomplished, married, a mother, well-bred, soft-spoken and delicate in her overall demeanor. Not to mention the fact that she was only 15 years old at the time of her alleged assault.
And yet, for all of her bravery and the risk she incurred in coming forward, the refusal of the Republican-led Senate to seriously act upon her accusations threatened to render Dr. Ford's vulnerable testimony just another part of their insulting and ongoing political theatrics, rather than a pivotal and teachable moment in how we treat victims—or a corrective one, after the treatment of Anita Hill.

In response to the testimony and treatment of Dr. Ford, Stenberg writes that "My heart can't help but feel sore that, once again, it has become a survivor's responsibility to sacrifice self in the name of public safety." She also references multiple instances of her own assaults, both in situations that began as explicitly or implicitly consensual. In doing so, she reveals a fundamental and frighteningly common nuance in which many instances of sexual assault occur—and why so many aren't reported.
When people come forward with stories of their assaults, they are often met with "Why didn't you speak out sooner? If this really happened, why did no one know?" As if, amid trauma, we would want to reaffirm these events and make them even more tangible, real, and dangerous; give them shape and power by affording them words and uttering our feelings out loud. ... The moment you speak out about assault, you've entered a battle where you've been appointed defender of your own legitimacy. You are given the responsibility of, after having just been subjected to devastating trauma, navigating impossible protocols, lest you be charged as the culprit in your own attack. You're damned if you do and damned if you don't. Damned to subject yourself to physical and public scrutiny, more vulnerability and social repercussions, or damned to allow the residual feelings to fester inside. Either way, you sacrifice comfort and safety within your own body, and sometimes it's easier to just keep that pain to yourself and hope it goes away. And that is understandable and OK. We should not be condemned for being unsure of how to move through pain.
G/O Media may get a commission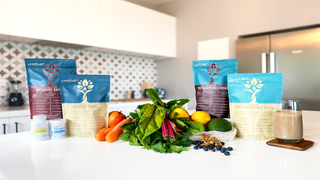 And how to move through the pain of publicly watching yet another victim be denied justice—a perfect victim, at that? In the end, it's yet another phase of trauma visited upon victims, as one woman's report became just another box to tick off in the march towards her alleged predator's inevitable confirmation to the Supreme Court—an appointment that will, ironically, give him even more power over women's bodies and autonomy for generations to come. What message does that give 15-year-old victims today?
In the face of what has begun to feel like indefatigable (and undefeatable) heteropatriarchy, Stenberg's message is loud and clear:
"It is not your fault. It is not your responsibility to figure this out by yourself. It is not your responsibility to sacrifice your comfort to gratify others. Assault can look like many different things. Consent is continual."
The Glow Up tip: If you or someone you know has been sexually assaulted, you can seek help by calling the National Sexual Assault Hotline at 800-656-HOPE (4673).