Two years after Colin Kaepernick and Eric Reid began kneeling during the national anthem as a silent form of protest against the extrajudicial killing of black people by the police, Malcolm Jenkins is being put forth as the new face of NFL player protests.
In a recent profile done by the Washington Post, the 30-year-old strong safety and Philadelphia Eagles team captain is described as being "motivated and creative when it comes to social issues, [and] unafraid to deploy vulnerability" against the status quo.
Josh Norman, a Washington Redskins cornerback who is involved with a group of mostly black NFL players that calls itself the Players Coalition told the Post that at a time when the player movement was unorganized and without a clear plan, Jenkins emerged as someone who "had a better plan than what was going on. He had got the guys and officials to work with him on so many things, and that's what we're going with.
"He knows who he is and where he's going," Norman said.
"We're really just at the beginning," Jenkins told the Post.
Jenkins revealed that he answered a call to action put out by LeBron James at the annual ESPY awards two summers ago when James urged players with platforms to "Speak up. Use our influence. And renounce all violence."
G/O Media may get a commission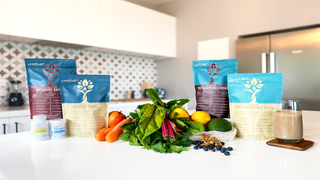 Jenkins said something in him changed, and he began reading about Muhammad Ali, Martin Luther King Jr., and the Black Panthers. The movements and conflicts of the 1960s reminded him of what was going on in the present day.
He found his calling, and along with former NFL wide receiver Anquan Boldin, he founded the Players Coalition. He met with lawmakers to discuss criminal justice reform and helped to draft the Sentencing and Reform and Corrections Act of 2017.
Jenkins insists that for now, he has no political ambitions, but told the Post, "I do see that opportunity right now, at this point in history, where that next — or not that next leader, but those new leaders can come to the forefront."
Jenkins said he is not afraid of the backlash from Donald Trump or NFL fans because "What we're doing is too important," he said.
"My only fear; it's the biggest fear I have in everything that I do: failing," Jenkins added. "And not for failing's sake or my own sake, but for other people."
And that is the making of a true leader.