Cable network BET will be airing a new reality show in late 2016 featuring a lineup of personalities that almost guarantees its success: Damon Dash, Jermaine Dupri, Snoop Dogg and Birdman. Production for the series, aptly titled Media Moguls, begins next month.
Let's take a closer look at the cast members and the potential storylines that might arise from each one.
Damon Dash has been touting his "independence" mantra for the past few years. And I mean screaming at anybody who tries to convince him that putting up your own money and not working for anybody is perhaps not the way to go, all the time, for everybody. He is still making movies, just launched an online video-streaming service similar to Netflix, and is fathering children who are also making waves in the business and fashion industries. His sermon-y lectures about business and entrepreneurship are a much-needed perspective, especially for African Americans. Plus, we're all familiar with Dash's temperament, so he'll make for great television.
Jermaine Dupri always talks about how he doesn't get the credit he's due for penning some of the greatest hits of the 1990s and being a mastermind behind some of R&B's most successful acts (Xscape, Mariah Carey, etc.). So this'll be a great opportunity for him to give everyone a refresher on the huge impact he's had on modern black music. And also to see what else he's got cooking in his Atlanta studio. 
Snoop Dogg has been engaged in a lot of social-justice work recently: He's an advocate for the recreational use of marijuana and just went to the 20th anniversary of the Million Man March. He's also a father to three children, one of whom caused controversy by deciding that he doesn't want to play college football anymore. Plus, Snoop's daughter is a lupus survivor. Snoop is no stranger to reality TV and finds a nice way to mix his veteran hip-hop swagger with family vaues. 
G/O Media may get a commission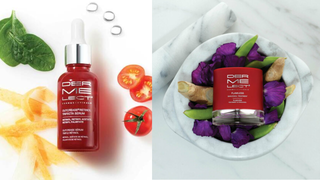 Save $19
Retinol Renewal Kit
And last on this list, but certainly not least, is Birdman, aka Baby. The discord that's taking place in the Cash Money and Young Money music camps is not looking pretty for him, or for his business partner and friend Lil Wayne. But it's going to make for great television if Birdman opens up about it.
He and Wayne are in the middle of a financial dispute over how much Wayne says he's owed from his recording contract. Rapper Tyga revealed some of the beef among the people at Young Money and suggested that they don't like one another as much as people would think. Birdman is the patriarch of that group, so he'll no doubt have to shed some light on the strife within his camp. 
The show should be good. There aren't a lot of reality shows featuring men as the leading characters—especially not of this caliber.  
For more of black Twitter, check out The Chatterati on The Root and follow The Chatterati on Twitter.
Diana Ozemebhoya Eromosele is a staff writer at The Root and the founder and executive producer of Lectures to Beats, a Web series that features video interviews with scarily insightful people. Follow Lectures to Beats on Facebook and Twitter.