Wendy Williams is no stranger to the struggle of addiction. The diva of daytime talk television has long been candid about her own past drug use, including a recent return to treatment and sober living amid months of media reports speculating about her health, marriage and sobriety.

Now, Williams is paying it forward with the recent launch of The Hunter Foundation, which provides support to others grappling with substance abuse. On Friday, the media personality, referring to herself with her married name, Wendy Williams Hunter, premiered a PSA for the organization, in partnership with T.R.U.S.T (Treatment Resources Using Sustainable Techniques), to promote their hotline helping those in need of treatment and support, according to a release.
Since launching on March 11, 2019, the 888-5HUNTER drug addiction and substance abuse treatment resources hotline has received a total of 10,000 inbound calls ranging from requests for educational materials, treatment requests for detox, rehabilitation, sober living and outpatient centers, as well as calls expressing gratitude for the hotline as a resource. In addition, to date 400 inbound calls have resulted in patients being placed into treatment centers.

The hotline is fully staffed by specially trained Certified Recovery Coaches that conduct assessments and match callers with individual specialized lists of short or longer-term treatment facilities. The intake process includes an evaluation on the level of care needed, as well as financial circumstances.
"The phones have been ringing nonstop," said Ron Clinton, President of T.R.U.S.T. "400 individuals struggling with addiction have been placed in treatment in three weeks' time. That is phenomenal. The more people we get help for, that's one less person struggling."
"10,000 calls in three weeks is remarkable! We're doing our part by getting the word out," said Williams in a statement. "All it takes is one call to get on the right path. We're here to help."
G/O Media may get a commission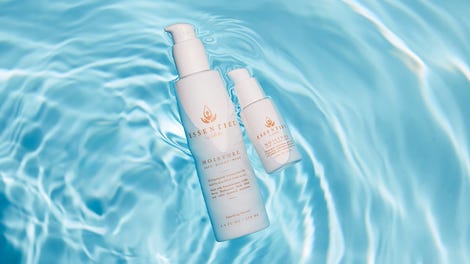 20% off
Essentiel by Adele
And for Williams, it's undoubtedly a full circle moment, as she has recently weathered a nearly 18-month media firestorm which included multiple hiatuses from The Wendy Williams Show. To recap: speculation about Williams' health began in late 2017, when she fainted during a live Halloween episode. By February of the following year, she'd placed her popular daytime talk show on hiatus, reportedly to focus on her recovery from Graves' Disease.
Add to that repeated rumors of a split from her manager and husband of over two decades, Kevin Hunter, amid reports of his prolonged infidelity. On March 4th, Williams returned to her show after a two-month absence, stating publicly that her marriage and health were just fine (h/t Essence).
"I'm still very much in love with my husband and anyone who's been married … you know.
"Marriages have ebbs and flows, marriage isn't easy. Don't ask me about mine until you see this gone," Williams added, pointing to her wedding ring. "And it ain't going anywhere, not in this lifetime."
In the weeks that followed, the award-winning host confirmed she'd quietly been living in a sober house and under the care of a 24-hour sober coach to once again address issues of substance abuse. Then, on March 25th, Page Six and multiple outlets reported the birth of a child by Hunter's alleged mistress, Sharina Hudson. (Hunter has not been confirmed as the child's father.)
It's more stress than your average non-celebrity could weather. That Williams, who has built much of her career on celebrity gossip, has been under such intense scrutiny has no doubt been a cruel irony. But by turning her focus to helping others struggling with addiction, Williams is undeniably using her power and platform for good.
"There is hope," she says in the PSA. "I'm living proof."