At a time when many felt like R&B had fallen off — kidnapped by Canadians and let down by Chris Brown — Frank Ocean's Channel Orange saved us. Not only was the music on point, it was different and inclusive, as multiple songs — "Bad Religion" and "Forrest Gump" specifically — contained unambiguous references to male love interests. It was a great, creative, and artistically well-put together debut album. But it wasn't great enough to become a four-year member of the "Where is Frank Ocean?" movement.
Frank Ocean did not disappear. He continues to make music, while leading people to believe he is actually going to drop another album of his own and soon. He's been doing this since 2013.
"I'm like 10, 11 songs into this next thing. It's another cohesive thing bordering on a concept album again" he shared on Zane Lowe's BBC radio show.
Oh and then there was 2014. "I'm opening up for Outkast this summer at Pemberton, so I might skip on Coachella to stay in the groove and finish this bitch" Frank exclaimed on his Tumblr in reference to his album.
Then 2015 rolled around. Fans almost made it to the Promised Land, getting a step closer with what they thought was an album title, Boys Don't Cry and a release date slated for July. Well, July came with no Boys Don't Cry in sight. How surprising.
G/O Media may get a commission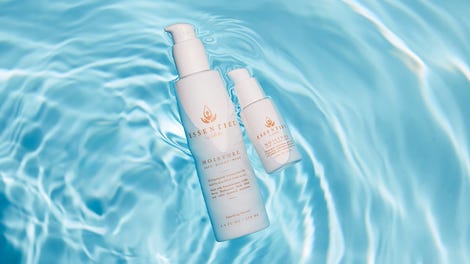 20% off
Essentiel by Adele
And now here we are in 2016. Malay, the man who produced much of Frank's first and only album, recently did an interview with Pitchfork alluding to the mystery album dropping – "maybe."
"It could be tomorrow… well not tomorrow but maybe a month" Malay said in an interview. "We've all been working hard. He's been working super hard. I'm excited for everyone to hear it. I think people are going to be pleasantly surprised, for sure."
It is three years later and I still give zero fucks about his next album.
I'm just going to go ahead say what no one really wants to admit: Frank Ocean is overrated. His first and only album was not a classic. Channel Orange was about love, just like most R&B albums are. Take his most popular song "Thinkin Bout You." This fan favorite is really no different than Brian McKnight's "Anytime" or Ne-Yo's "Do You" (both of which I happen to like about 15 times more than "Thinkin Bout You"). His version isn't any more compelling than the other songs asking the same exact question: have you thought about me since we broke up?
Vocally, well, he's just not great. Frank Ocean has a good New York City subway voice. It's the kind of voice I might not get annoyed to hear on a crowded C train headed back uptown after a long ass day at work. I will even go as far to say that I might give him a dollar and tell him he's kind of dope before I get off. What I'm trying to say is that he has a voice that would catch my attention and maybe enjoy at times. But his voice isn't polished or trained enough to make a big a deal over.
On top of that, he's a mediocre performer. His 2013 Grammy performance was underwhelming. As he stood in one place singing off-key, I wondered what he would sound like if he was singing a song with a faster tempo and bothered to move any part of his body other than his fingers that glided up and down the keyboard. I wasn't expecting him to make unnecessary and awkward dance moves that seem to work well for Drake. But something more than a bright yellow suit and undistinguished vocals would've been nice.
With that said, I'm not pressed for Frank Ocean's music any more than he's pressed to share it. He's not that once in a lifetime kind of artist for me to want an album more than he wants to record and release it. So if he were to ask "Do you think about me still?" my answer would be "I think about you, Frank Ocean, pretty much never." And while everyone continues to wait on the edge of their seats for that album release day to come, I'll remain completely unfazed by his absence in my life.
Frank Ocean is an artist you want to like, because it's cool to like him. Beyonce and Kanye West like him, so basically that means we all have to. But until he actually changes his name to Frank "Beyonce" Ocean or Frank "Kanye" Ocean, I'll be sitting here thinking about Popeyes chicken (because I often think about their chicken and their biscuits too), Bey's Lemonade (an album that actually has been released and made available for purchase), and a dozen other things than his album that might, maybe, probably, will never happen.
Kiera is a digital content editor living in New York City. She likes her hair big, listens to Nas 'Hate Me Now' often and talks race and pop-culture at www.kierarants.com when she feels like it.