Let me start this whole thing off by saying that I used to be cool. At one point in my life I was a working DJ, avid sneaker collector, hip-hop aficionado, fluent speaker of slang and avid consumer of modern popular culture. Then, a little over four years ago, things changed.
I became a father.
I was one of those guys who swore up and down that I was gonna be a "cool dad" who didn't slack on his style, stayed up on trends and kept one foot in the streets to stay relevant. But life had other plans. It's not as if I made a decision to stop caring about being cool; it's just that I had so much other stuff to do, like put food on the table and keep the lights on and say token black-daddy catchphrases like, "Lookey huh nah!" and "Y'all don't know nuthin' 'bout … !" as my shoes became conversely more comfortable and less stylish.
You gotta understand, the natural state of black fatherhood is less Andre from Black-ish and more James Evans or George Jefferson­—a half-balding mass of simmering anger who thinks the music's too loud, the food is too spicy, these kids have it too good and everything costs too much.
That said, I need your help. I feel like I've missed out on a coupla things over the past four years or so, and I have some questions I need answered. Hopefully this will help me and some of my colleagues who also reside in the dad hole …
G/O Media may get a commission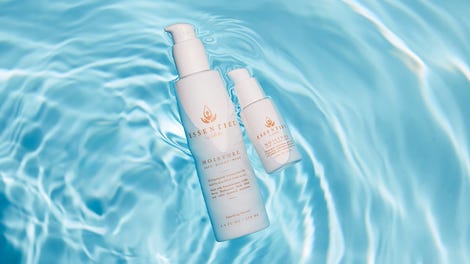 20% off
Essentiel by Adele
What happened to sweatpants?
Like, for real. I went to buy some sweats last year and tried on a pair of what I can best describe as the unholy alliance of tights and genie pants. When did muthf–kas start wearing Skidz again? Why are they $85? Why can't I just find a pair of comfortable sweats to lounge around the house in? Who decided to taper sweatpants? I don't like these millennial sweats. Make them stop.
How did we let Drake win a hip-hop beef?
Maybe I'm old school, but if you told me there was a rap battle between a former child star-turned-rapper, light-skinned dude from Canada and a convicted felon emcee from Philadelphia, I'd put my money on the latter 12 times outta nine. Damn, I was wrong. How did Drake win that? Why did we allow that to happen? How come nobody got on the phone with Black Thought, Gamble and Huff, and Steady B and told them to come get they mans? Did I mention the fact that he's Canadian? Y'all let Steve Nash dunk on Iverson. Why?
How am I supposed to feel about Kanye West these days?
Not gonna lie: I really dug Kanye West's first three albums and even My Beautiful Dark Twisted Fantasy. But lately I'm not sure what Kanye's doing and/or if it's even for me. I've listened to The Life of Pablo, but I don't know if that s–t's any good. Is it? Why is Kanye designing clothes that look likeAbnegation? Why's he talking like that? Are people actually buying them overpriced moccasins? Kanye and I are the same age, and I think we've got two totally different takes on turning 40. Does he know that we're not laughing with him?
Is _________ still a thing?

Air Force 1s
LRG clothing
Hennessy
Yung Joc
rims
King magazine
106 & Park
the Dipset
BGOL (asking for a friend)
neo-soul
cargo pants
Why do people still talk about Peter Gunz?
A couple of months ago, my Facebook feed was full of people talking about Peter Gunz with absolutely no mentions of Lord Tariq. Did Peter Gunz make a new song without Lord Tariq? Is Lord Tariq OK? Why is Peter Gunz a topic of trending conversation without Lord Tariq? I'm lost. Why are we giving any f–ks about Peter Gunz these days?
What happened to Katt Williams?
Seriously. Like, I was juuuuuuust watching his HBO special and now, if you Google "poor decisions," Katt Williams is, like, the top four or five hits. Why didn't anybody tell me he fell off so hard?
Is it OK to shop at Banana Republic?
Not gonna lie: At least four times a year, I walk into a Banana Republic and tell the white girl behind the counter that I'm from out of town on business, I'm stuck here for a few days and I need a few outfits to last me the week. They pick out some clothes for me, I buy them and I wear the outfits exactly as they chose them. That store should be called, "Client Meeting or Brunch?" because that's all I'm dressing for these days. Is that OK?
Life in the dad hole, while decidedly uncool, is actually absurdly fulfilling and rewarding. I wouldn't trade it for a thing. All I ask is that you don't judge me or my paternal ilk when we misuse slang, complain about Young Thug or tell you that the Running Man y'all doin' ain't the Running Manand y'all need to cut that s–t out.
As the child of a deadbeat dad, I'll trade all the coolness in the world to keep being the active and involved parent that I am.