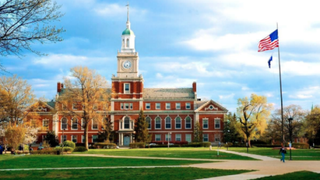 Security was increased on Howard University's campus after an anonymous post threatening to kill students was posted online.
According to NBC 4 Washington, the racist rant was posted on the website 4Chan Wednesday around 7:30 p.m. and claimed, after protests and the resignation of University of Missouri President Tom Wolfe, who had failed to address racial insensitivity at that school, that "Any [n—ger] left at Howard University after 10 tomorrow will be the first to go."
Howard University officials told the news station that they were aware of the threats and that they had increased security on campus and at nearby Metro stations. Officials urged students to use caution when traveling in and around campus and added that no student would be penalized for failing to attend class.
"We are aware of the online threat, and have made appropriate notifications. … We urge anyone with information on the threat to contact the D.C. police department or the FBI," Howard University said in a statement, viewed by NBC.
Read more at NBC 4 Washington.