After nine days of occupying the campus Administration Building (renamed the Kwame Ture Student Center during the protest), Howard University students have ended their #HUSitIn, having reached a consensus with the trustees and university president.

On Friday the board of trustees released a statement of commitments addressing student concerns, many of which were first outlined by HU Resist.

"The occupation is over, but it's the beginning of a much longer process to respect student power at Howard," says a protester who goes by Veritas 1867.
Initially, a main point of contention for students was the immediate resignation of President Wayne A.I. Frederick and his board of trustees. By the last day of the protest, the students had dropped that demand.

G/O Media may get a commission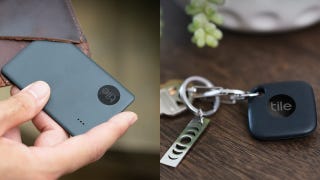 Up to 35% off
Tile Item Trackers
The administration said Friday that task forces co-chaired by students will be made to address and review policies pertaining to other demands—issues of public safety, sexual harassment and assault on campus, mental health resources, greater transparency and soaring tuition costs.
The very first concession centered on adequate or substandard housing: The administration has decided to extend the housing-application deadline to May 1.
"This [Administration] Building occupation was the first time Howard students have lived in a space that has working bathrooms without mold, that had fans or air conditioning; the first time they've been in a comfortable space," Veritas 1867 told The Root.
The occupation of the Administration Building began March 29, days after an anonymous article dropped alleging proof of misappropriated financial aid funds, with one current law student, Tyrone Hankerson Jr., at the center.
Although the financial aid debacle was the genus of the protest, students insist that it was always bigger than that.

However, as Veritas 1867 notes, that issue remains unresolved. "It's still not determined how much money was stolen in total; if the theft was more widespread than just Financial Aid; if the money was returned. We still don't know what's happened to the money.

"We'll continue to oversee the execution of the agreement and see to it that the demands are met, to create a culture of accountability," Veritas 1867 adds.
Editor's note: A previous version of this post incorrectly referred to the protester as Veritas 1865. We apologize for the error.