I attended a concert earlier this month. Let me rephrase that. I went to participate in an experience. A joyous experience. There were puppets exclaiming, "You don't want no problems, big fella," while also proclaiming, "How great is our God," all within a two-hour time span. This experience is #BlackBoyJoy.
When I was growing up, there were two tropes of black masculinity. You either fell into the category of a "hot boy" or "old school." Old school is the elder black man whose body is in the present but his mind is stuck in the '70s. Bell bottoms, platform shoes and long hair aside, he was considered a man's man in his day. He's my father.
I can remember my father pumping iron, fixing things and working outside. He lived by the mantra that men are supposed to "be men." He was very much the staunch disciplinarian—the classic black dad. Not emotionally available, but a provider. Even though my father (and uncles) provided this image of black manhood, it wasn't something considered cool or something to aspire to be. For aspiration, my peers looked to black boys like Tab Virgil Jr., Dwayne Michael Carter Jr., Terius Gray and Christopher Dorsey.
As with any child, there was a point in life in which I did actually look up to my dad in admiration. I can remember trying to arm-wrestle him. As I got older, all of that began to change. Something major happened to me at one point in life, and all I could do was cry. I can remember him telling me to "Shut up and stop all that crying." It was at that moment that my admiration for him began to diminish. I began to balance my admiration with fear and indifference toward him.
G/O Media may get a commission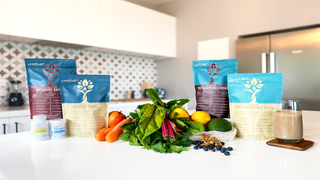 Now that I look back at it, it wasn't that he didn't care about my emotions. He was trying to "toughen" me up. It was his way of turning me into a man. However, it was at this moment that my #BlackBoyJoy began to die. School didn't help, either. I was often picked on. So I did what many young black boys do. I bottled my emotions the best way I could. This didn't always work out in my favor, since I blew up many times—throwing bows and busting out in a tearful rage when enough finally became enough. I stifled myself and who I really was. I created this hard exterior where I traded in my smile for a "Don't f—k with me" scowl. I even carried that into adulthood.
I can remember being in college with my hoodie and scowl on. The lady who ran the entry point to the cafeteria said that I should take my hoodie off and smile more. I smiled (as much as I could at that point) and took off my hoodie, which was my shield. But it wasn't me. And it became dangerous. It altered people's perception of me. It became a burden.
Chance the Rapper and D.R.A.M. help alleviate that burden. D.R.A.M. and I are closer in age, and Chance the Rapper is younger than I am, but they both provide me with something I can look up to. The #BlackBoyJoy they exude provides a different image of a black man. D.R.A.M. smiles ear to ear on the cover of a hip-hop album with a puppy. This stands in stark contrast with the hood-bedazzled graphics of the Hot Boyz. Chance the Rapper jukes and dances with a gospel choir backing him.
Chance's rapping, "You don't want no problems with me" while "hittin' 'em folks" doesn't strike fear in my heart but, rather, joy like I'm attending a local gospel jubilee. This paradox between their image and music provides perplexity and a certain sense of novelty I've never seen young black men possess. Controversial lyrics aside, their music gives me permission to smile.
Joy is not a word that's typically associated with black boys who grow into black men. But being joyous and free is something that I have to give myself the right to do. #BlackBoyJoy.
Cypress Moss is what peak negritude looks like. His favorite pastimes include moaning in the key of Aretha during Mufasa's assassination in The Lion King and wearing a white fedora in the Southern heat. You can catch him writing at the Raw Suga when the spirit moves him.