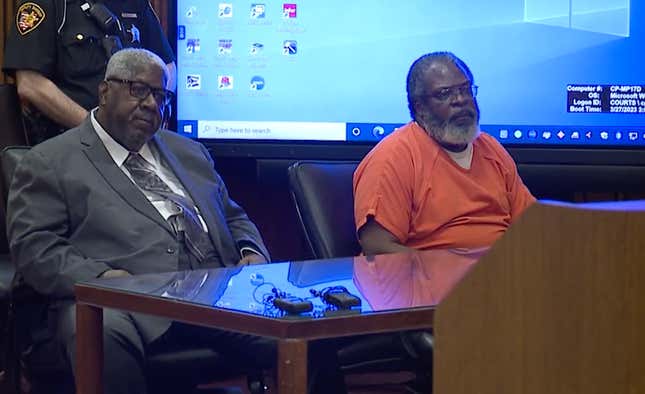 A 58-year-old man was been sentenced to prison after the police found voicemails he left on a phone, requesting a hitman to kill his adult son. However, according to Cleveland.com, the hitman in question denied knowing about the murderous scheme.

Small Town Horror: The Story Of The Cops Who Let A Man Drown
Desmen Ramsey left a number of angry voicemails riddled with profanity, offering $5,000 to kill his son. However, the phone number he dialed was not that of his motorcycle club buddy he intended. Instead, by dialing one wrong digit, Ramsey accidentally called the number of Budget Dumpster Company in Westlake, Ohio, the report says. When the dumpster company employees discovered these threatening messages, they reported them to the police.
Read a few excerpts of the messages via Cleveland.com:
In the first message, Ramsey called his friend "Jesse" and referred to himself as "Tommy," then named his son.

"It's a five grand hit on him," Ramsey said in the message. "I don't give a fuck where he's at or what he's doing or who he be with. Kill that bitch."

After leaving a second voicemail that was blank, Ramsey left a third message asking his friend to call him back "ASAP."

"It's business," he said. "This ain't bullshit."
Interestingly enough, the report says Cleveland's police department, and even the city's FBI field office, were not helpful in trying to track down who left these threats. Westlake's police department hopped on the case and soon found out this seemingly sinister premeditated murder was the result of a petty argument.
Ramsey attributed his behavior to a dispute he had with his son the day prior which led him to drunkenly dial for a hitman. The motorcycle club member who was almost swept up in this mess denied any intentions of going along with the murder-for-hire plan, per Fox 8 News. Ramsey's son didn't even show up to court to see his father tearfully be taken away to prison, but defense attorneys say he didn't believe he was trying to get him killed either.
Ramsey would have faced life in prison after initially being charged with complicity to commit murder but his aggravated assault charge landed him 18 months in prison.
Moral of the story: no disagreement is that deep.