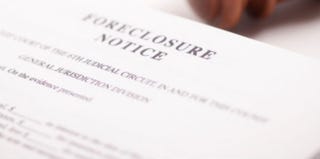 For some time, lawyers have been able to protect people of color against unethical landlords and housing discrimination by using a defense strategy called "disparate impact." This premise often has proved that unfair housing practices primarily affect people of color. However, that defense is now in jeopardy, as it is slated for Supreme Court review, reports ProPublica.
The Obama administration has used the principle of "disparate impact" to reach record settlements with banks accused of discriminatory lending and to confront localities whose housing policies limited opportunities for black and Latino renters. A senior official recently said that the U.S. Department of Housing and Urban Development is pursuing more than two dozen cases based on the theory.

Those cases, and others brought by civil rights groups and other agencies, could soon be halted in their tracks. For the second time in two years, the Supreme Court is poised to review a case that challenges whether the concept of "disparate impact" can be used to enforce the 1968 Fair Housing Act.

Officials from the U.S. Department of Justice and HUD, the agency charged with enforcing the housing law, have repeatedly declined ProPublica's interview requests. But Sara Pratt, HUD's chief of enforcement, bluntly told attendees at a recent conference on housing issues that the disparate impact standard is essential for deterring housing bias because the days of "pants-down discrimination" have ended. "Landlords, housing professionals, zoning and planning boards, have learned to stop talking about it," Pratt declared. "What they haven't learned is to stop doing it."
Read more at ProPublica.