Filming of the sixth and final season of the Netflix series House of Cards was halted indefinitely Tuesday morning after allegations of unwanted sexual advances made against the show's star, actor Kevin Spacey, came to light late Sunday evening.
In a joint statement made to Deadline, the producers of the show said, "MRC and Netflix have decided to suspend production on House of Cards season six, until further notice, to give us time to review the current situation and to address any concerns of our cast and crew."
On Monday, MRC and Netflix announced that the show's sixth season would be its last and released a statement saying that they were "deeply troubled" by the "news concerning Kevin Spacey."
Late Sunday night, Star Trek: Discovery star Anthony Rapp publicly accused Spacey of making unwanted sexual advances toward him in 1986 when he was just 14 years old and Spacey was 26. Rapp said he was in attendance at a party at Spacey's home when the older actor drunkenly picked him up the way a husband does a bride, threw him down on his bed and attempted to seduce him.

G/O Media may get a commission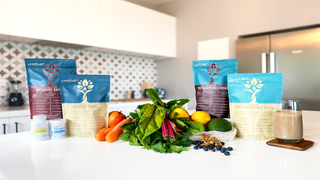 "I was aware that he was trying to get with me sexually," Rapp said.
Deadline reports that the show was already in production in the Baltimore metro area. Executives from MRC and Netflix went there Monday "to meet with our cast and crew to ensure that they continue to feel safe and supported." Spacey was not scheduled to be on set Monday.

The show had previously been expected to premiere its sixth and final season in mid-2018 on Netflix, but now, with the production halted, it is unclear when—or if—that will actually happen.